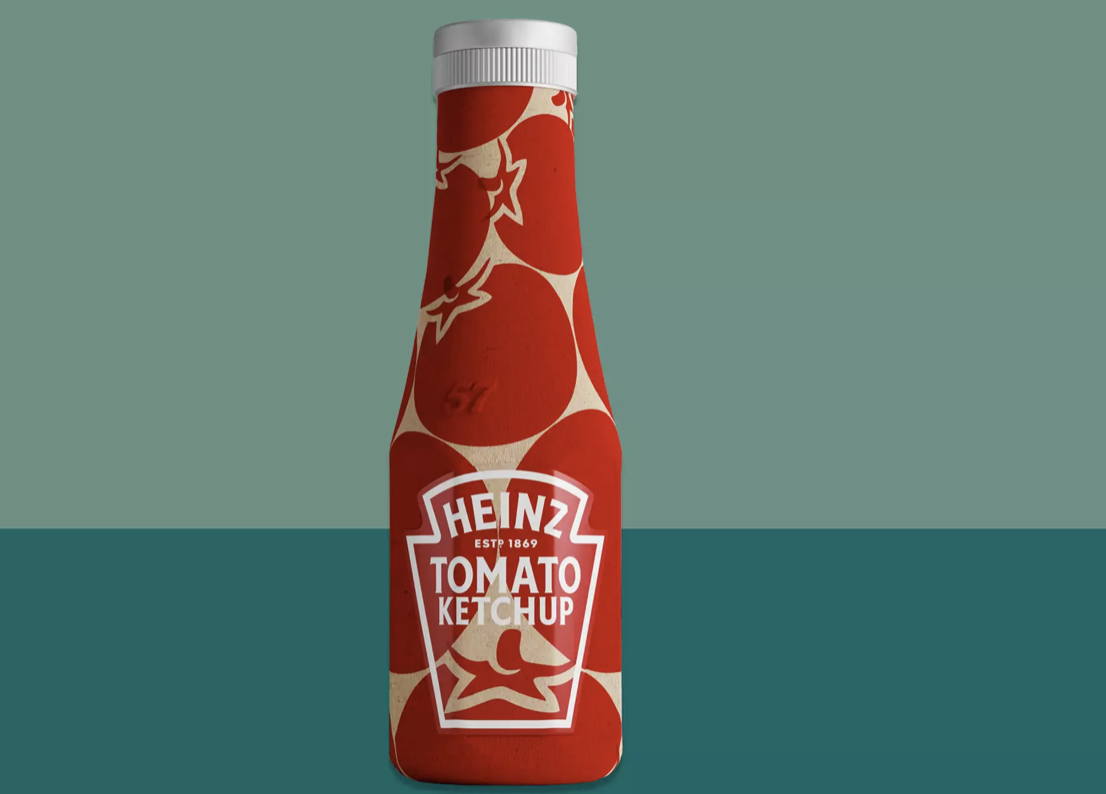 Remember those paper cups you used for ketchup in the cafeteria? Most of them are plastic now. Well, Heinz wants to bring paper back.
Heinz is teaming up with sustainable packaging company Pulpex to investigate what it would take to shift to paper ketchup bottles made from 100% sustainably-sourced wood pulp.
The Kraft Heinz Company has made a commitment to switch to packaging that is recyclable, reusable, or compostable by 2025, so they have to start somewhere. The clock is ticking on all that plastic.
This paper bottle is going to take awhile. They're still in the prototype stage. Then comes a ton of testing because, you know, paper and liquids aren't the best of friends.
But if they crack this, it could make paper packaging super attractive.
"We believe that the scope for paper-based packaging is huge," Pulpex CEO Scott Winston said, "and when global household names like Heinz embrace this type of innovative technology, it's good news for everyone — consumers and the planet."