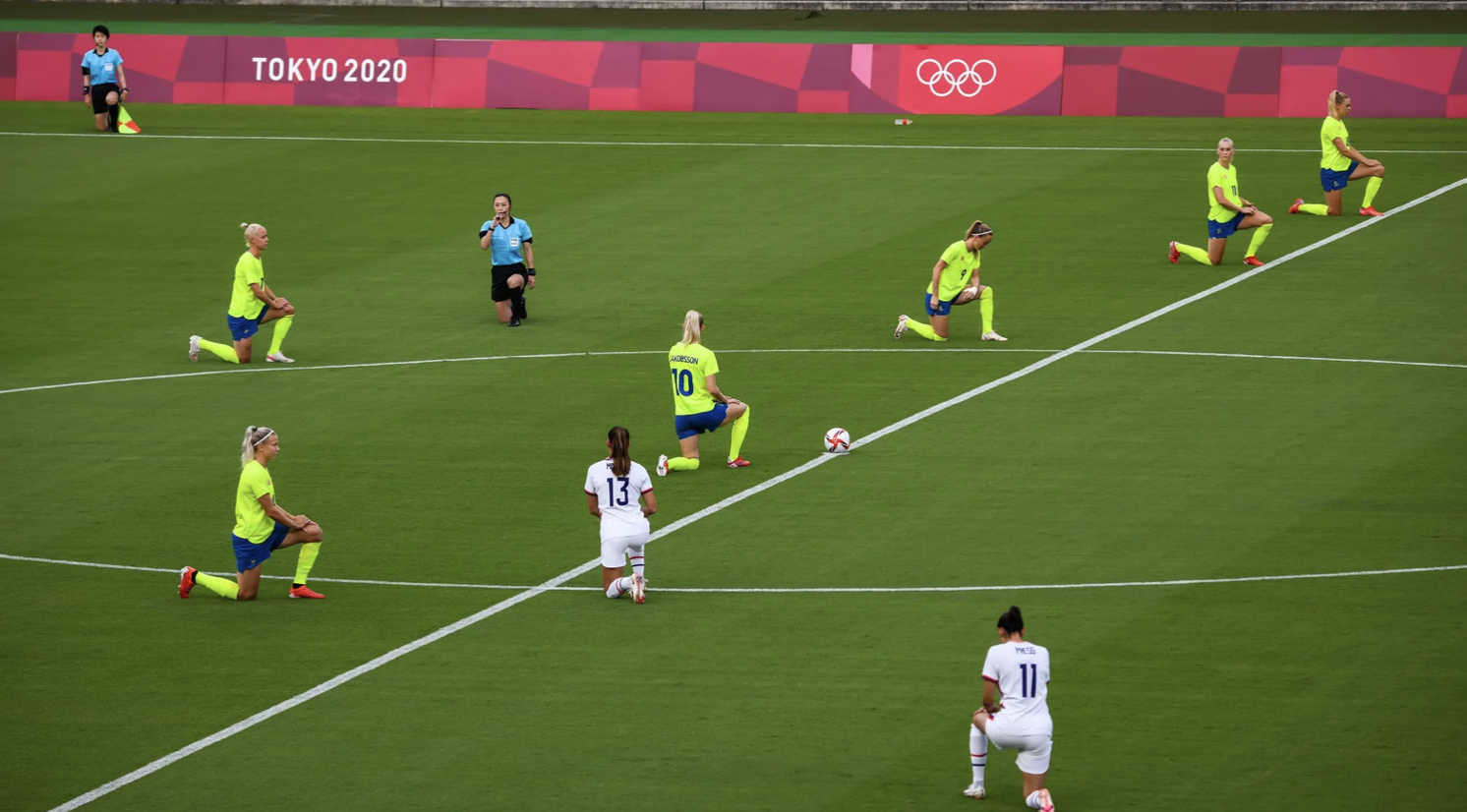 Olympic soccer games kicked off on Wednesday and many athletes took a knee on the field prior to their matches.
The gesture means the same overseas as it does in the U.S. It is a protest against discrimination and racism globally. The women's British soccer team did this before their match and their Chilean opponents reciprocated. The female teams from the U.S. and Sweden did the same. The New Zealand team also took a knee but their Australian opponents did not.
As NPR points out, "it was the first time Olympians in Japan utilized newly relaxed rules on athletes expressing their views." Prior to these rules, athletes were not allowed to express personal views. They can now do so with gestures such as taking a knee, as well as in media interviews and on their social networks as long as their views are not discriminatory, hateful or violent.