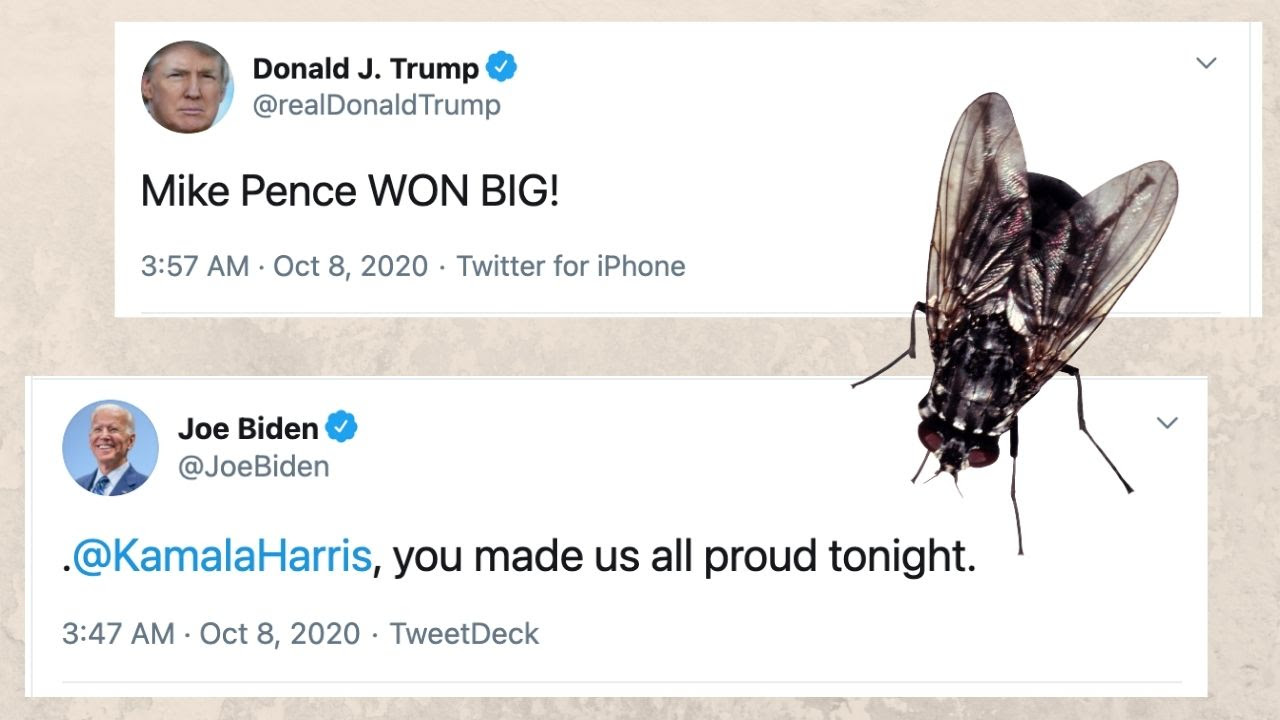 The Vice Presidential debate happened last night. Of course, both parties' members declared that their own candidate "won," but it is not a scored event to win or lose. We can report that it was at least coherent.
Both sides stood by their own political records and had a very different idea of whether the pandemic was handled well. Other topics included tax policy, health care, the Green New Deal, and US-China relations.
I'm not sure we learned much, but we did get a fly.

The Internet freaked out about a black fly that sat on Vice President Pence's white hair for over 2 minutes. Jeff Goldblum has been trending on Twitter ever since because, you know, The Fly. The Biden campaign responded by selling a $10 fly swatter to raise campaign money that says "Truth over Flies." It is already sold out.