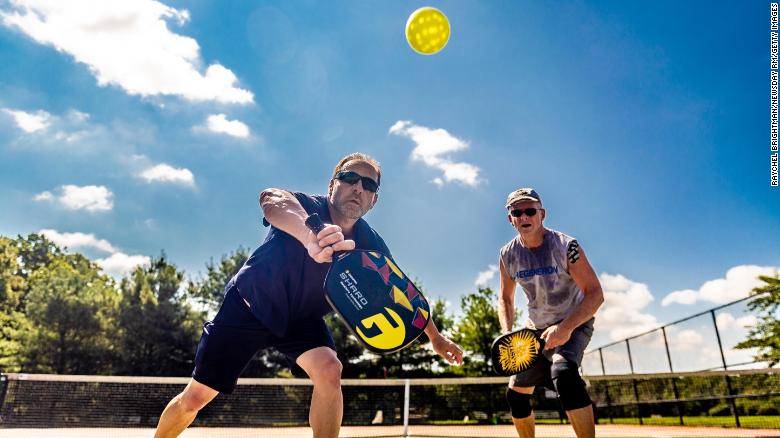 Pickleball is all the rage in the U.S. The USA Pickleball Association says that 4.8 million people now play it, an increase of 39.3% in the last two years.
What is pickleball? I had to look it up myself. It is a racket/paddle sport that is like tennis only the ball is less bouncy and the players serve underhand. Also, the net is lower.
Why is it so popular in recent years? Maybe because it's easy to learn and the gear isn't expensive. It is also easier on the body with smaller courts and less running around. Experts say that the gear sold out when lockdowns went into effect and the popularity of the sport seems to have stuck.
And what does it have to do with pickles? Nothing. Legend has it that the person who thought up the sport had a dog named Pickles and they used his balls to play with, thus Pickles' ball.