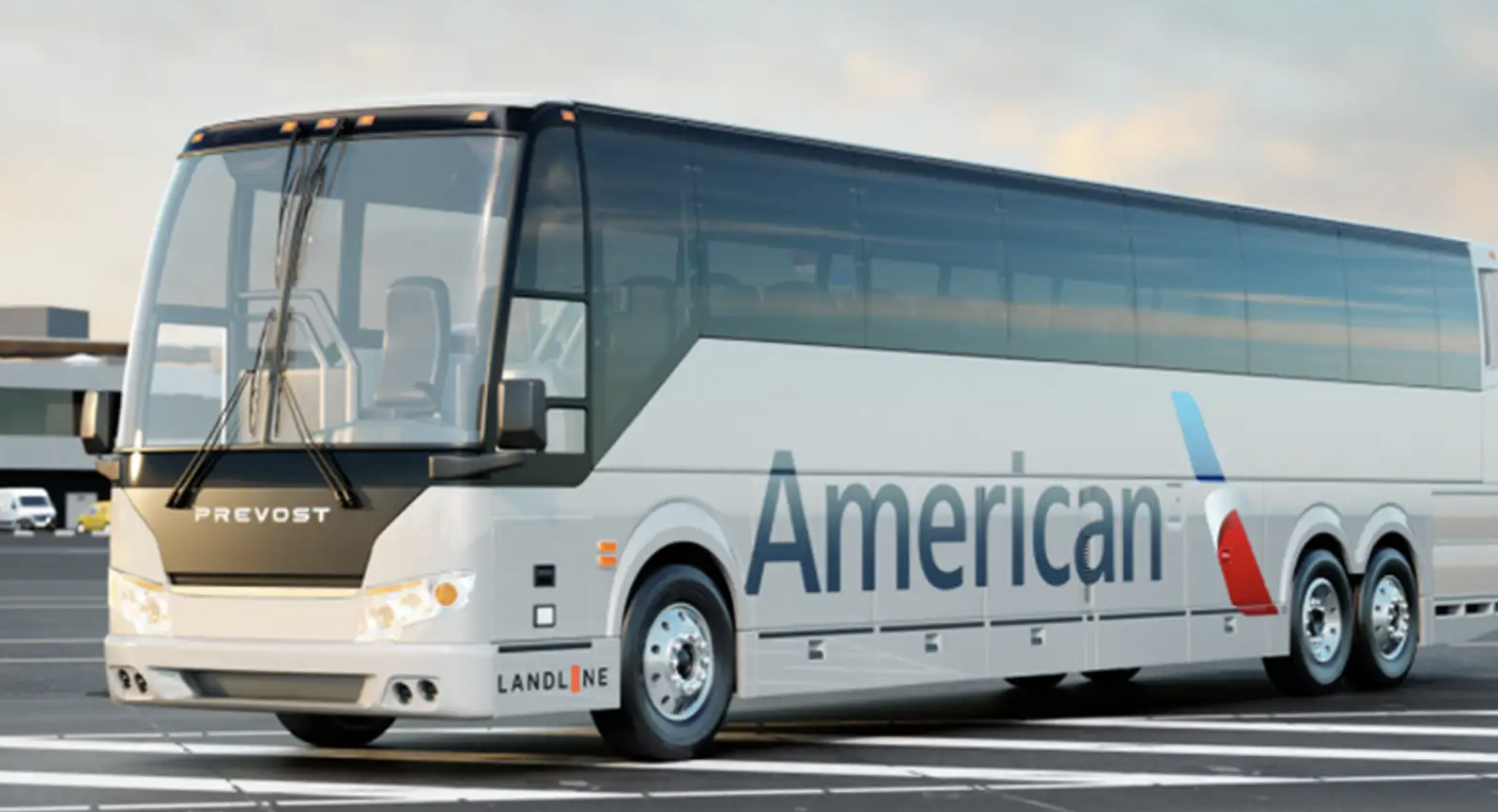 American Airlines is using a newfangled vehicle for transporting passengers on connecting flights. It's called a bus.
The airline announced that it has partnered with the bus company Landline to transport passengers between smaller airports in Pennsylvania and New Jersey. These routes used to be flown in airplanes but gas is expensive, in case you haven't noticed. A bus will do just fine.
Passengers will not have to go through security again when they are on these hopper trips but they will have to budget more time. The hopper flights take about 30 minutes but the bus trips: two hours. Mother Earth will thank you for it though. A bus releases a lot less carbon than a plane.