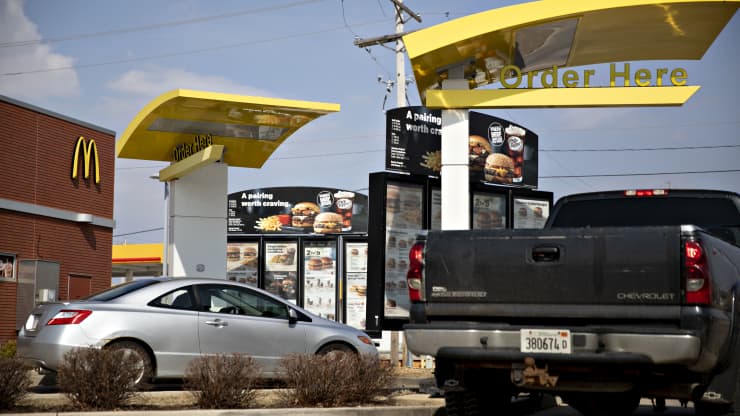 Would you miss the drive-thru attendant if they were gone? McDonald's is betting you won't.
The restaurant chain is experimenting with automated drive-thru's that use voice-ordering technology. You just speak your order into the screen. McDonald's says that this system has 85% accuracy, which is about the same as the human-to-human system we've already got.
McDonald's has also experimented with automated cooking such as fryers and grills. Could they one day be run human-free?
The voice-to-text drive-thrus will be tested with 10 Chicago restaurants and if it doesn't frustrate the holy heck out of customers, they'll go forward and roll it out nationwide. Big "if" there.