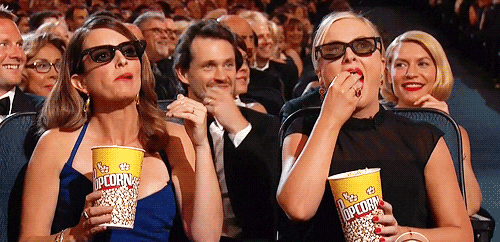 Movie theaters are worried that they may run out of popcorn this summer, just when people are coming back to theaters for the summer blockbuster season.
Great Scott!
Not only have farmers not been able to supply the same amount of kernels, the actual popcorn containers are also in short supply because, according to the Wall Street Journal, the "sheen linings that keep butter grease from seeping out are in short supply."
Well, allow me to offer this solution. Since I have three children and buying them each a tub of popcorn costs about the same as a week's worth of groceries, I buy one large tub of popcorn and bring reusable snack bags for the children to use to divvy it up. The bags do not seep grease and are not single-use. I *may* also sneak in a bag of M&M's to add to said bags. It's a victimless crime.