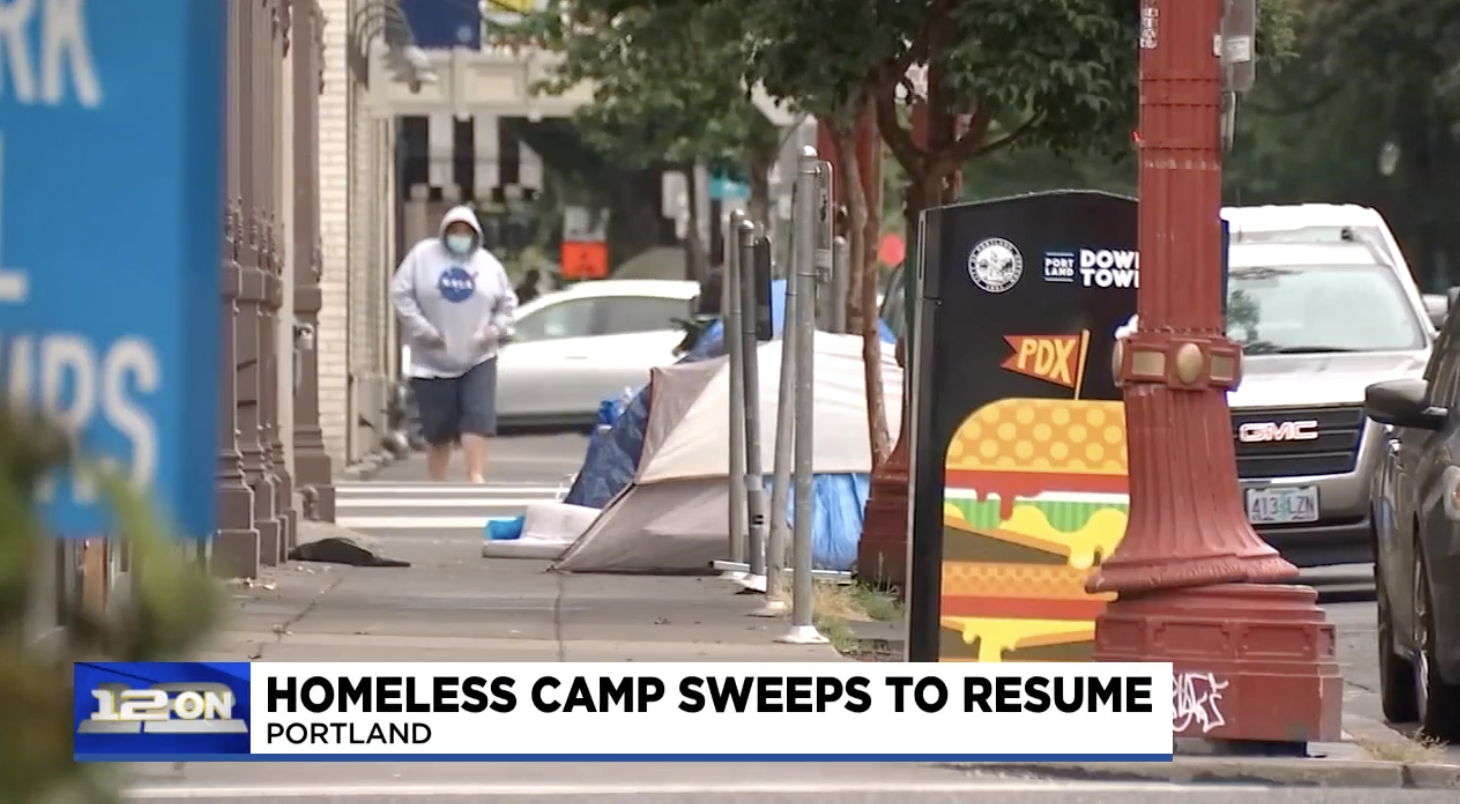 Homeless people have joined a class-action lawsuit against the city of Portland. They claim that the city's contractors have been illegally discarding their possessions when they clear out homeless camps for construction projects.
Oregon law requires the city to collect and retain all property that is "recognizable as belonging to a person and that has apparent use." Those items are to be stored in a warehouse for 30 days before they can be discarded. The suit says that the city has not followed these laws, leaving people with close to nothing with literally nothing.
The four named plaintiffs are not asking for money. They are asking the city to change its policies about collecting homeless people's possessions.