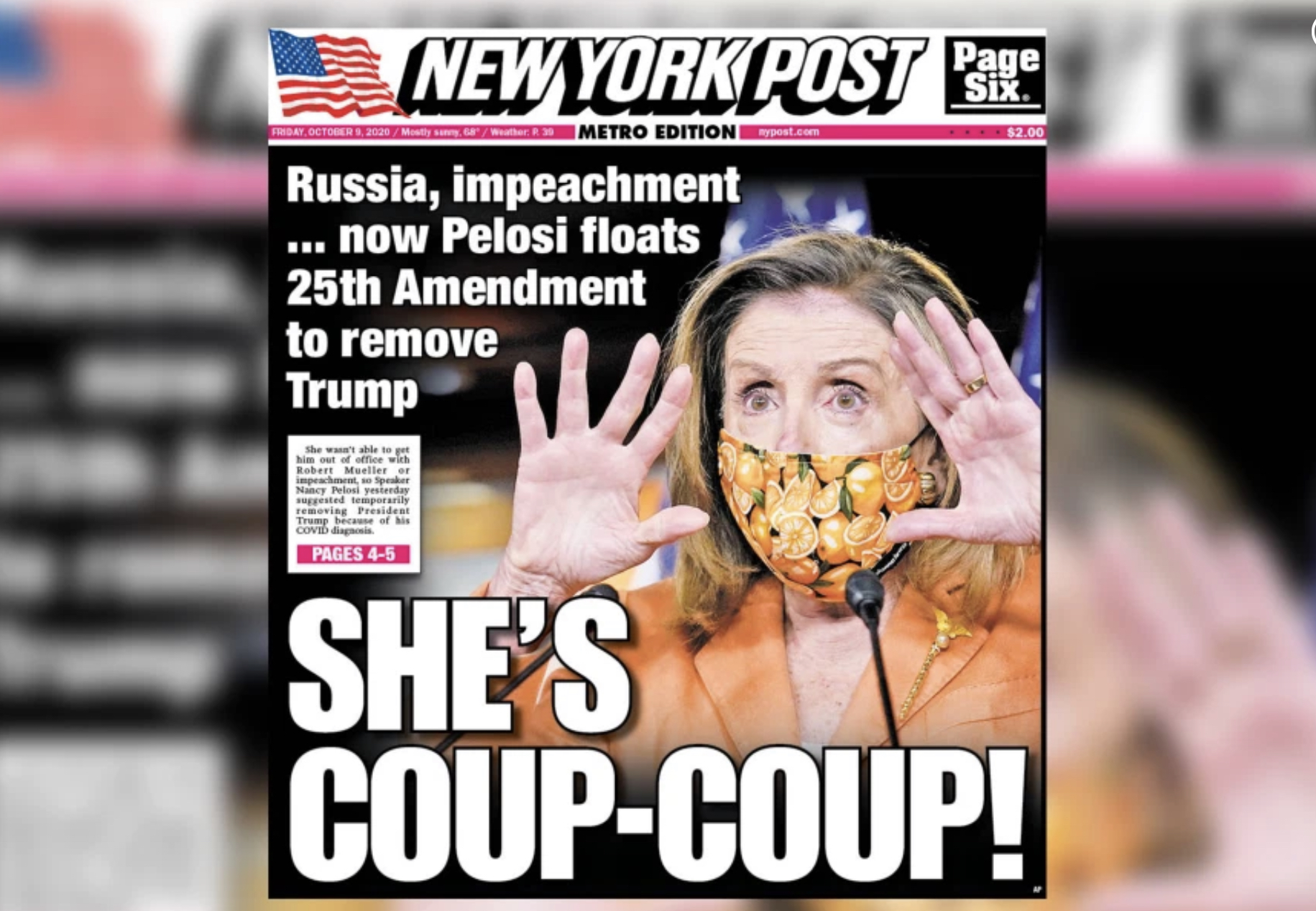 Since we can no longer assume peaceful transitions of power, House Speaker Nancy Pelosi is creating a commission to look into the 25th Amendment. It's always good to have a plan.
Canadian Prime Minister Justin Trudeau is also telling his government to brace for disruptions and whatever security threat that presents.
56% of Americans in a new poll fear a civil war. Can someone get me a strong Scotch please?