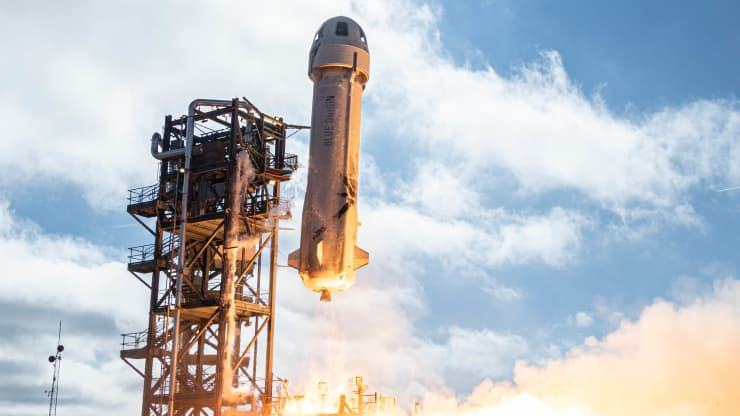 Blue Origin completed its 14th unmanned test flight of a rocket booster and capsule. This is the space company owned by Amazon founder Jess Bezos.
The NS-14 flight was the last unmanned test flight and it was a success. This means that the company is almost ready to send a crew aboard the next one. They could do this as early as April.
Bezos funds Blue Origin by selling off over $10 billion of Amazon stock per year.