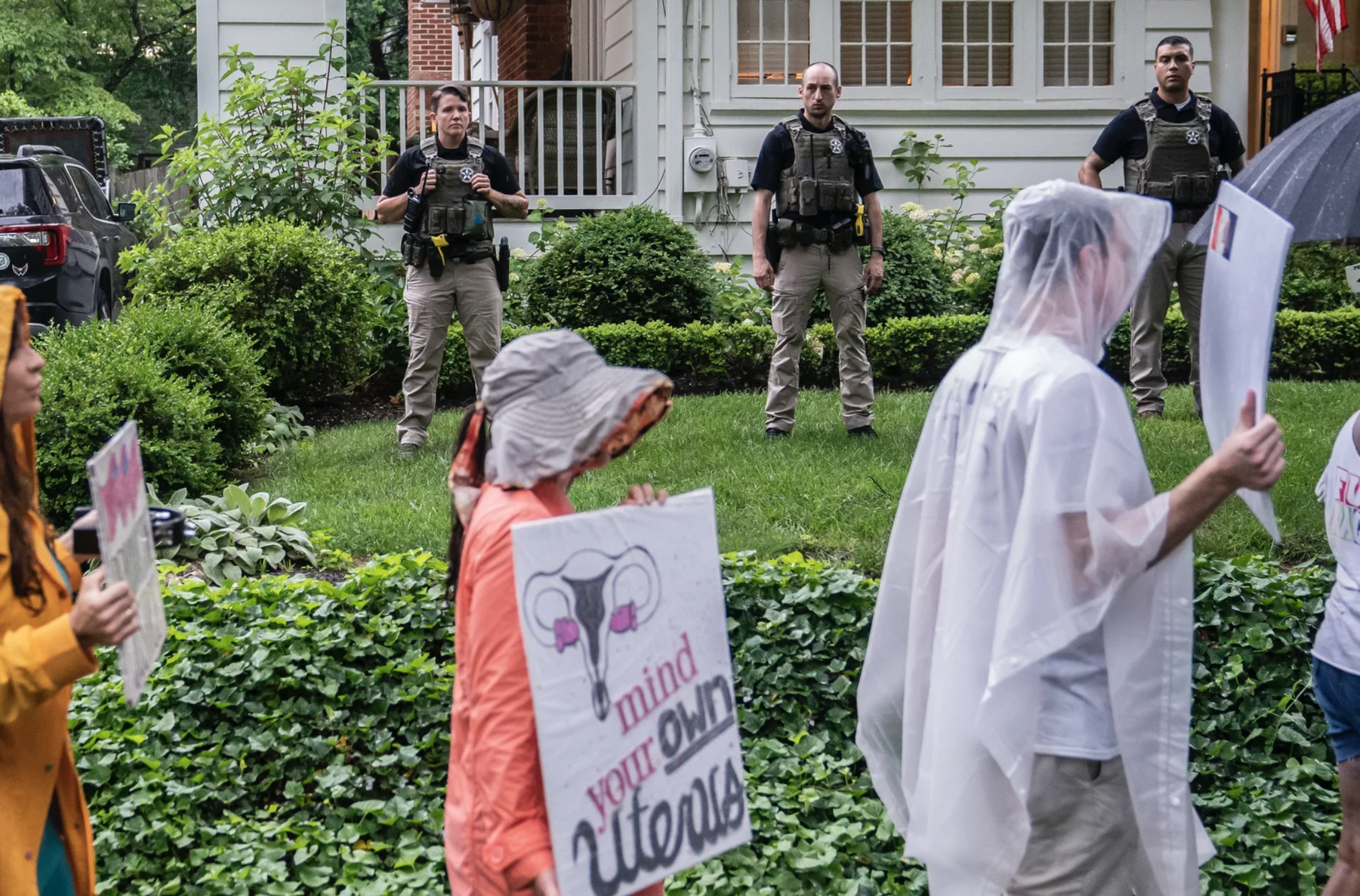 U.S. Supreme Court Justices stirred up a lot of feelings with some explosive decisions this term. In the States, people tend to show those feelings.
Protests began outside of conservative Justices' homes in Maryland and Virginia after the leaked Dobbs opinion, and they only escalated when Dobbs became real, the line between church and state got blurry, and the EPA was barred from easing the climate crisis. Kavanaugh has had the most trouble lately, but it looks like it's only getting worse.
Supreme Court Marshal Gail Curley recently wrote letters to MD and VA officials, calling on them to enforce local laws that ban protests outside SCOTUS homes.
But the governors already did this. They sent a letter to Attorney General Merrick Garland in May asking him to enforce a federal law that bans these protests. But he's ignored those requests.
Both federal and state authorities have tried to stop the protests, and both sides apparently think the other isn't doing enough. The Justices now have 24/7 security, but the protests live on in front of their private homes. Isn't that unconstitutional? Doesn't our constitution have an unenumerated right to privacy in it?
Oh. Right.