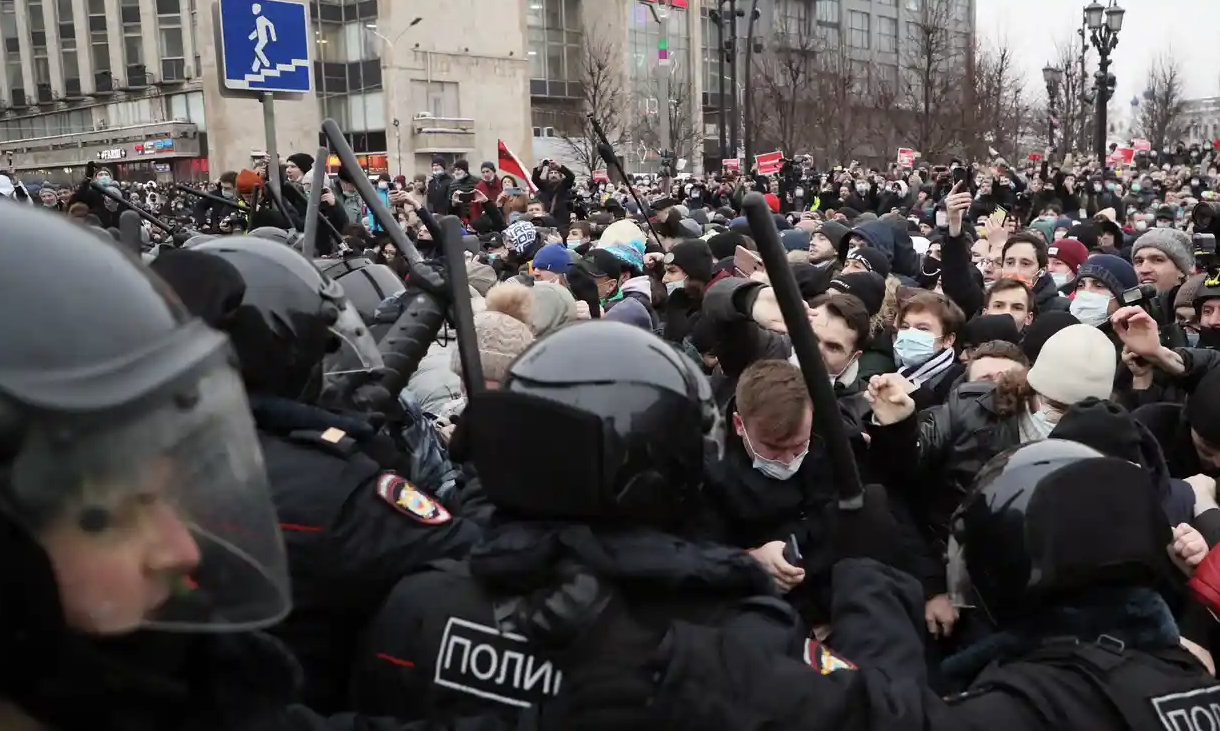 Enormous protests are raging in Russia where citizens are demanding the release of opposition leader Alexei Navalny. The Kremlin has downplayed these as small protests but The Guardian estimates that over 3,500 people were arrested across 10 time zones.
Navalny was arrested when he landed in Russia after spending months recuperating from an attempt on his life. He is President Vladimir Putin's biggest enemy and the state is holding him in jail to await a hearing for violating parole on an old charge, which was thrown out by European ethics courts. Protestors demand he be released and given the chance to run a fair election against Putin.
Videos show protestors throwing snowballs, and engaged in combat with officers. Many people have been hospitalized.
A spokesperson for the U.S. State Department condemned violence against the protestors. That statement pissed off the Kremlin. They said that President Putin will have a dialogue with President Biden but right now the two countries are closer to "enemies" than "partners." They must really miss President Trump now.