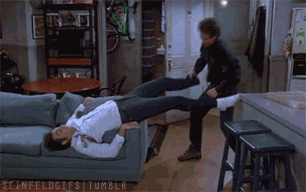 Can you fit into the jeans you wore in college? If not you might be on your way to developing diabetes.
According to new data from the European Association for the Study of Diabetes, if people discovered they could no longer fit into the same jeans they were wearing at age 21 they were at risk of developing type 2 diabetes. The study found that these people were "carrying too much fat" for their body type.
Silver lining: The report found that eight in 12 people managed to "get rid" of their diabetic condition simply by losing 10-15% of their body weight and slipping back into those jeans. Those participants had their diabetes go into remission.