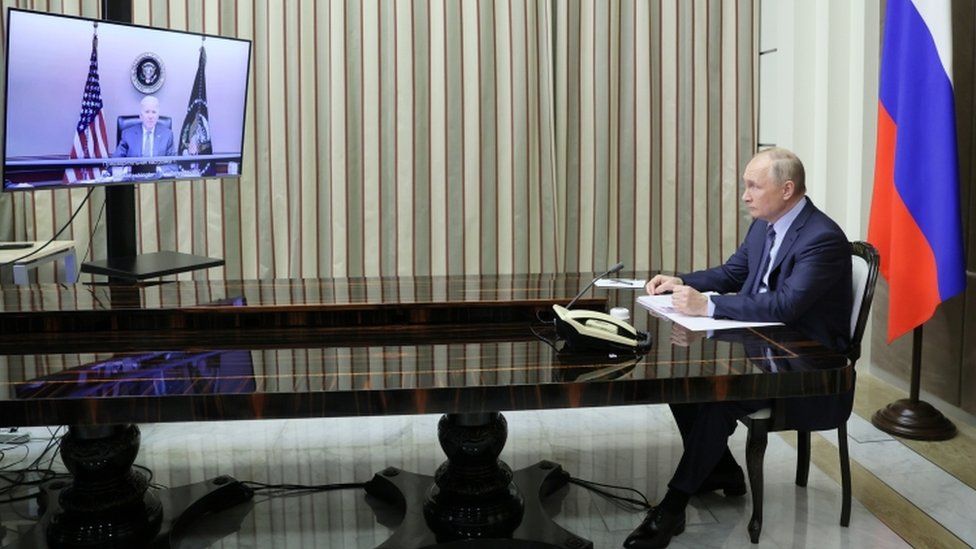 Will Putin or won't he?
That's what the U.S., France, Italy, the U.K., and Germany want to know. U.S. intelligence shows that Russia could have enough troops at the Ukraine border to attack in a few months. But they also think Russia's president isn't totally sure what he wants to do. He seems to be getting everything ready to go just in case he decides to invade.
Presidents Biden and Putin video-called for two hours Tuesday, where they talked Iran, ransomware, and–oh yeah–Russia's possible invasion of Ukraine, which the U.S. and European allies want very much not to happen.
A White House statement about the call said that Biden "voiced the deep concerns of the United States and our European Allies about Russia's escalation of forces surrounding Ukraine and made clear that the US and our Allies would respond with strong economic and other measures in the event of military escalation."
Tough talk. But the U.S. is looking at pulling citizens from Ukraine if Russia's just in case turns into a full-blown attack.