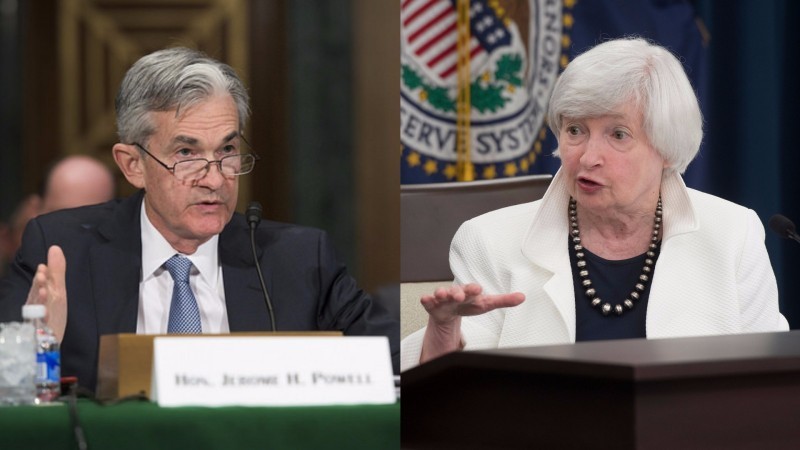 U.S. Treasury Secretary Janet Yellen and Fed Chair Jerome Powell both testified before the Senate Banking Committee Tuesday to talk Omicron, the economy, and debt.
Jerome Powell pushed for raising interest rates sooner than planned in order to counteract inflation: "The economy is very strong and inflationary pressures are high. It is therefore appropriate, in my view, to consider wrapping up the taper of our asset purchases … perhaps a few months sooner."
According to PBS News Hour, this puts the country on track for higher borrowing costs and more as soon as the first half of 2022. The stock market wasn't happy.
Janet Yellen had more good news, this time about the debt limit and default, which she HAS BEEN TELLING EVERYONE could be coming December 15.
"I cannot overstate how critical it is that Congress address this issue," she said. "America must pay its bills on time and in full. If we do not, we will eviscerate our current recovery."
The deadline is Friday for Congress to approve the money needed to keep the federal government open, but at least this Congress works together well. No worries there.