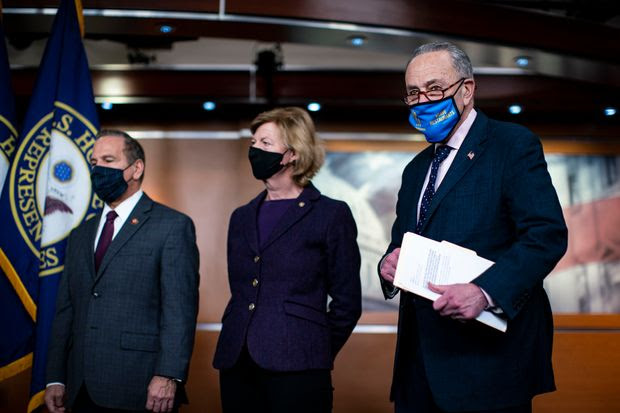 The U.S. is one step closer to raising the debt limit. The Senate passed legislation Thursday to allow Congress to increase the debt ceiling with a simple majority vote. This would mean Democrats could pass the bill without Republicans.
President Biden signed the bill Friday, and Congress is expected to hold a vote to raise the borrowing limit as early as tomorrow.
'Early' isn't quite the right word, since the day the U.S. is projected to reach its current debt ceiling is Wednesday. But if all Democrats plus VP Kamala Harris vote for it, they might just make this happen.
Congress will likely increase the limit by $2 trillion, which would get the U.S. through November midterms. Then a new class of congresspeople (possibly led by a different party) get to duke it out.