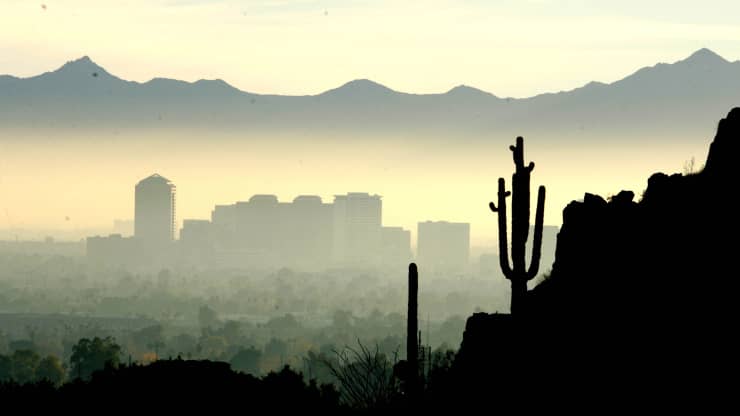 Congratulations, Arizona, CNBC has named your state the worst place to live. The news network ranked states based on the quality of life measures such as crime rates, environmental quality and health of residents.
Arizona is the best worst due to its terrible air quality, shortage of doctors and low amount of funding for public health. The American Lung Association has ranked Phoenix as the city with the worst air quality in the nation.
Runners up to Arizona were Texas, Nevada and Missouri (tied for third place), Tennesse and Georgia. All of these states were ranked poorly due to low vaccination rates, discriminatory policies, high crime rates and restrictive voting laws.