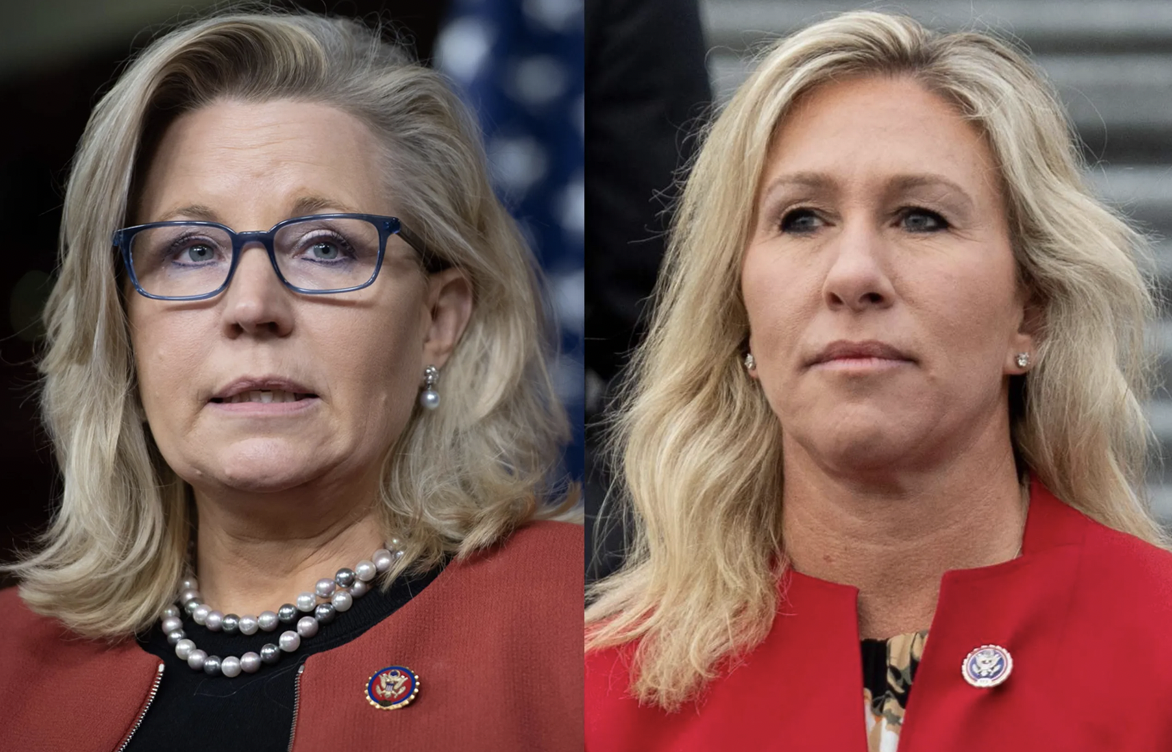 The Republican Party voted to keep Republican Representative Liz Cheney in leadership on Wednesday. The House will vote in a similar measure about Representative Marjorie Taylor Greene later today.
These two ladies have been under fire for a variety of nonsensical things. Cheney opposed the November Presidential election. Greene did the same but has also promoted conspiracy theories saying that mass shootings at schools were fake, the California fires were started by Jewish space lasers, and she has advocated for the assassination of top Democrats. The House held a hearing to discuss removing her from Committees and it will be put to a vote today.
While House Republican Leader Kevin McCarthy has said that while he does not fall in line with these beliefs, he does not want his Representatives dethroned. He is trying to strike a deal with Democrats offering to demote Greene from the Education and Labor committee and instead putting her on the Small Business committee. Democrats said, "No thank you." They want a full House vote to bar her from all committees and they will get it today.
Look, she says crazy things but the Georgia voters knew that. They elected her anyway. Is it for Congress to strip elected officials of their leadership? This is a tricky and upsetting one.