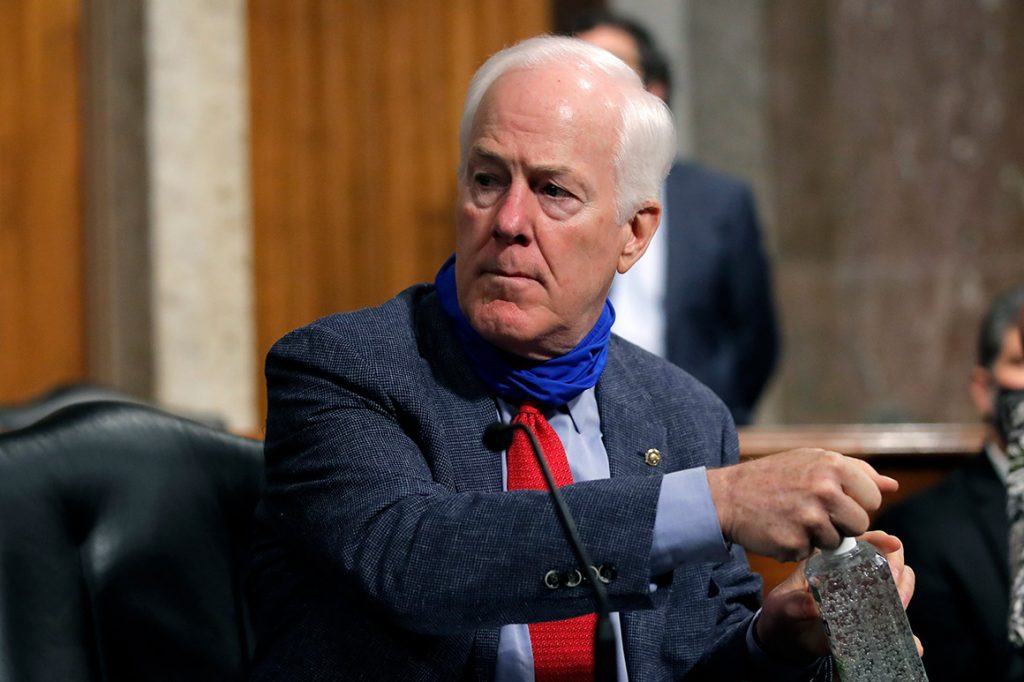 Senate Republicans are getting nervous about the nation's response to the latest spike in Covid-19 cases. You know it's bad when they send a letter to President Trump. That's exactly what top GOP lawmakers did yesterday. The letter, according to Politico, criticizes the Trump Administration for winding down federal coronavirus testing sites. 
Senator John Cornyn of Texas didn't pull any punches at a time when his state is facing record virus outbreaks. "Frankly I didn't really understand what they were thinking. … At a time cases are spiking, we're gonna pull back?" Cornyn said. His fellow Texas Senator Ted Cruz co-wrote the letter. 
The new round of infections comes at a critical time for Republicans. Trump is struggling in the polls and his low approval rating is threatening to take the party's Senate majority down with him. The Senate is also about to tackle the next big coronavirus relief package and they'll need a united front. 
Will Trump wear a mask?
The GOP Senators also want President Trump to start showing more urgency by wearing a mask. The high-fashion of 2020 is all but ubiquitous among GOP senators and some are now urging Trump to get on board. 
"We're going to be required to wear it. … I think he should be leading that effort, yeah," said Sen. Shelley Moore Capito (R-W.Va.). "Should he be wearing a mask? In certain situations, yes."
"I'd prefer he do it. You know he's not gonna do it. I'm not excusing it, obviously. I'd prefer he wore it because people follow an example," added Sen. Marco Rubio (R-Fla.)