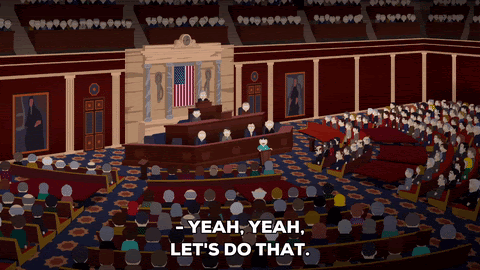 Senate Republicans passed a new stimulus bill on Tuesday. It is not much different than the bill they've already been submitting, except it's even smaller than before. Democrats are not likely to pass it through the House of Representatives.
Deadlocked
Democrats' latest bill asked for $2.2 trillion in stimulus aid. They could not reach an agreement this summer because Republicans were digging their heels in at $1 trillion. This new bill is even smaller, totaling $500 billion. Maybe they're confused about how negotiations work?
What's inside?
The current Republican bill includes $300 per week for extra unemployment aid, $257 billion for small business aid, $105 billion for schools, $16 billion for COVID testing and tracing, and $31 billion in vaccine research and distribution. Still, House Speaker Nancy Pelosi called the bill "emaciated," claiming it does not go far enough to accomplish what the country needs.
The latest jobs report showed that the country regained 1.4 million jobs in August, a pleasantly surprising number for those making over $100,000 a year. Still, 29 million people are unemployed, and low-income earners are hurting the most with permanent job losses.