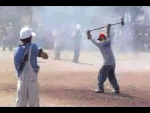 Best Buy has done just fine and dandy during the pandemic. The company tripled sales due to an increase in sales of computers, appliances, and tablets.
Now why in an unstable economy are people buying more appliances and electronics? Could it be because more of us are stuck and home and have realized how much we hate our dishwashers? Could it be because we are working with our own electronics rather than in an office and we want upgrades? Could it be because our trade position with China is worse than ever and we see cheap made-in-China products soon to be a thing of the past?
Who knows! Maybe all of those things. The point is that people are upgrading while they are home and this has caused Best Buy to raise its starting wage for employees to $15 per hour starting August 2. That's alright for some!