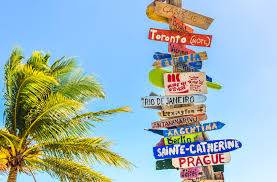 Revenge travel! It is when you book a trip because F**k it! I'm tired of being told I can't because of the pandemic.
Can you relate to this sentiment? After our family recovered from Covid last fall, we felt the exact same way and traveled for Christmas and New Year! Apparently, we are in good company. Travel experts say that has been a boom in bookings in the last week. Hawaii, Disney, cruises. We're going!
As European nations relax restrictions and the CDC relax restrictions for cruise companies, travelers see these signs as a green light.
In the immortal words of Freddie Mercury: Don't stop me now because I'm having a good time!