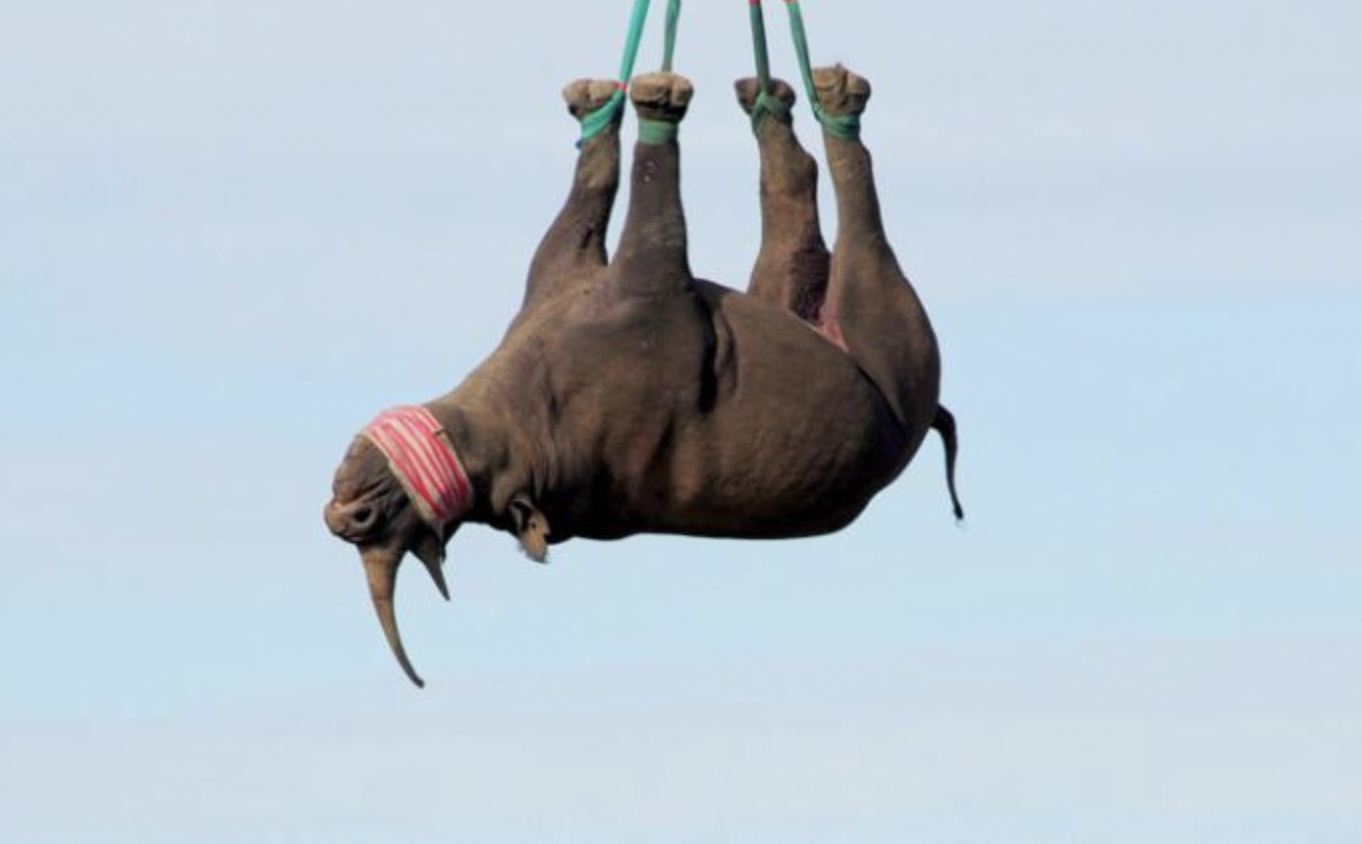 You know how statisticians say that it's safer to fly than drive? Turns out, that is true for rhinos too!
In the African savannah, rhinos are sometimes translocated by conservationists via helicopter. They are tied upside down by their feet and airlifted to remote locations that cannot be reached by road. It is apparently faster, easier, and cheaper.
Researchers were worried that this might be traumatic for the rhinos so they studied the effects of flying upside down and it turns out, it's better for their health. That is in comparison to laying them down on their side on a stretcher.
Conservationists move rhinos to get them away from poachers and spread them out because they are "density-dependent," meaning that if there are too many in one area, their population declines.