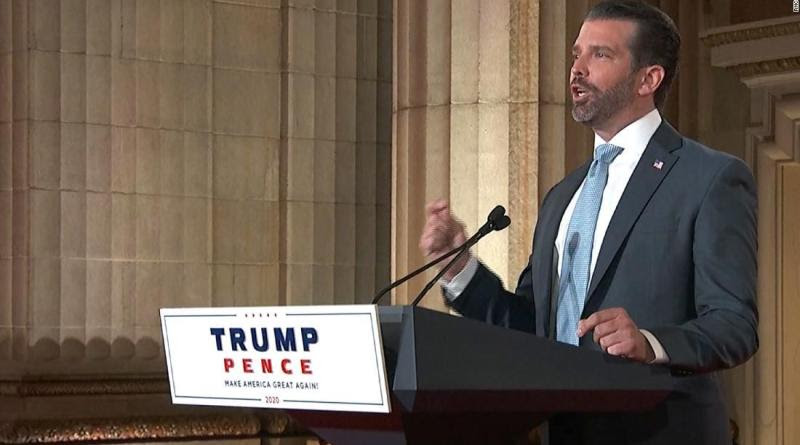 Marxists, Communists, Radical Leftists, Hostiles, Anarchists, Tyranists, Radical Islamic Terrorism, Socialists, Cosmopolitans, and the Loch Ness Monster. These are all the things we should fear if President Trump loses the November election, according to the speakers at the first night of the Republican National Convention.
The virtual convention featured speeches by Donald Trump Jr and his girlfriend and former Fox News Host Kimberly Guilfoyle, former South Carolina Governor Nikki Haley, South Carolina Senator Tim Scott, and the gun-toting heroes/felons (choose your own perspective) who became a meme during the Black Lives Matter protests.
A lot of praise
They praised the President for cutting taxes, building a booming economy, being tough on China, limiting immigration, and doing a great job with the COVID crisis since it came to us "a few short months ago," according to Trump Jr. Maybe these 8 months have seemed like a breezy blip for him. Can't say we can relate.
The President himself appeared in a panel with mask-less frontline workers where he again refers to COVID as the "China virus." He is expected to make appearances every day of the convention this week.