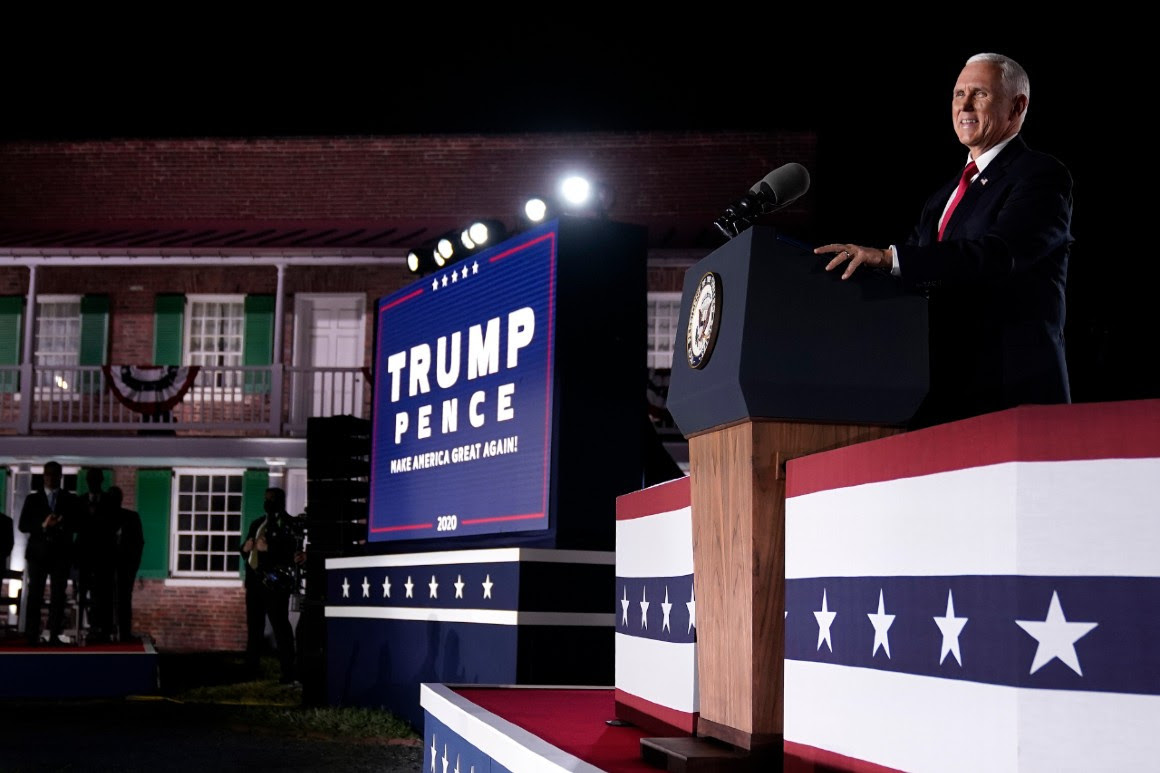 America is not "all the way back," according to Vice President Mike Pence and his speech at the Republican National Convention last night.
"To bring America all the way back, we need 4 more years of Donald Trump in the White House," he declared.
The Veep discussed what he considers the administration's successes such as weakening ISIS, appointing conservative judges all over the land, and the lowest unemployment rate for women in 65 years.
Miracles are coming

He did not pretend that the administration has done a great job with COVID response but he did challenge Vice President Biden's assertion that "no miracle is coming" to end the pandemic.
"America is a nation of miracles," Pence said. "We're on track to have the world's first safe, effective, coronavirus vaccine by the end of this year."
He accused Biden of wanting to cut "funding to law enforcement," when Biden has explicitly said that he does not want that.
"You won't be safe in Joe Biden's America," the Vice President asserted.
Pinch hitters

Other speakers of the night included White House Press Secretary and former Fox News personality Kayleigh McEnany, who asserted that Donald Trump has supported her breast health somehow because she's had a mastectomy due to a pre-existing condition.
Former director of National Intelligence Richard Grennell also spoke, as well as an army veteran and physician-turned nun named Sister Dede Byrne, dressed in her habit declaring that "Donald Trump is the most pro-life President ever."
So in conclusion…

Pence ended his speech by promising that he and President Trump would "make America great again, again."
That doesn't make sense, but okay. It was still a solid performance of what we've come to know of Pence and his convictions.