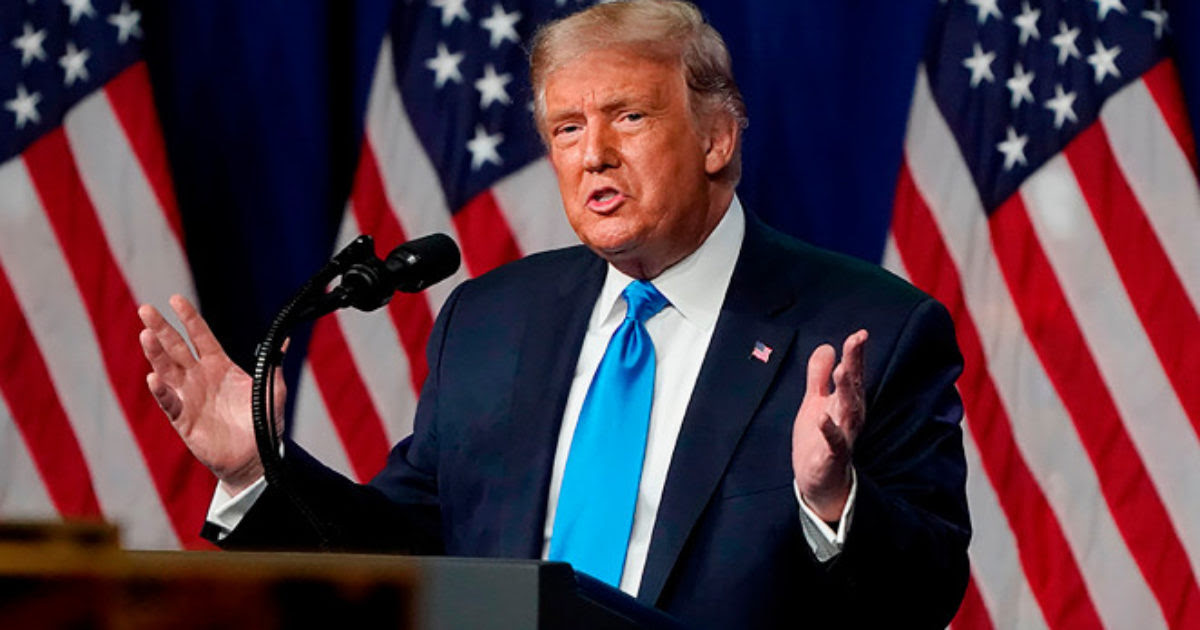 The Trump Administration couldn't resist an audience for the last round of speeches on the final night of the Republican National Convention. President Trump and his daughter Ivanka Trump headlined the night to a packed mask-free crowd on the White House South Lawn.
Ivanka offered her signature personification of her father, admitting with a sweet smile that "his Tweets can feel a bit unfiltered but the results, the results speak for themselves," as if the President's often violent Twitter feed is just a fun little game he plays on his phone like a harmless grandmother playing Solitaire.
She called her father the "champion of the American worker, defender of common sense."
Trump's turn
The President took the stage to tout what he sees as his common sense successes:
such as tax reform
the end of NAFTA
deportation of gang members and what he called "criminal aliens,"
300 miles of border wall, which he promised Mexico would pay for but in truth Mexico has not paid a single peso.
He did not mention his former chief strategist Steve Bannon's recent indictment for illegal fundraising for the wall. He also spoke of a strong economy that was boundless before the "China Virus came in."
The virus which shall not be named
Regarding the virus, he did pat himself on the back for an organized response that included massive testing and treatments. His assertion that the US has done more testing than anywhere else in the world is not substantiated. Estimates are that China has tested 90 million people to our 71 million.
Biden
The President spent a long time taking swipes at his Democratic opponent, claiming that he has "spent the last four years reversing the damage Joe Biden inflicted over the last 47 years." That damage, according to the President, includes anarchy, violence in the streets, extreme late-term abortion, outsourced jobs to China, and increased taxes to the tune of $4 trillion, which is true. Biden's tax plan was shown to increase taxes by that much according to the nonpartisan Tax Policy Center.
While some of the President's supporters at Fox News called the speech "flat" and more suited for a State of the Union, it was at least demure and less spiteful than his usual rally speech.
Next come the debates starting in late September. And if we're speaking to packed crowds now, there is no reason not to hold an in-person debate. Go time!