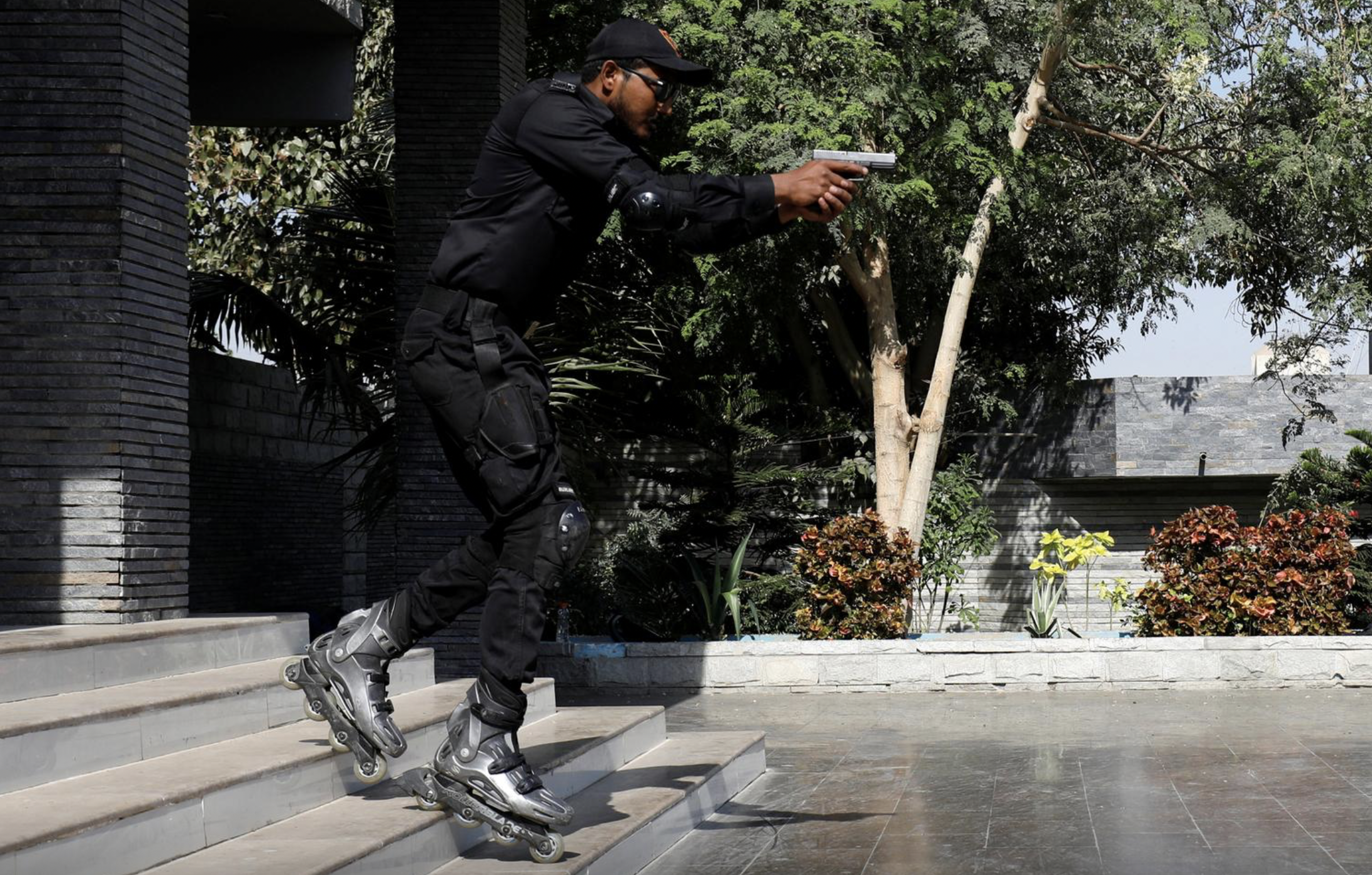 Police in Pakistan have been outfitted with rollerblades to patrol the city's streets. And to have fun we presume!
The country's largest city of Karachi has 20 million residents and theft and harassment is a problem in the streets. To help catch criminals, the city turned to rollerblades. This allows police to move faster down narrow streets that cruisers cannot go.
The force had to train to rollerblade with handguns because that could go very wrong.