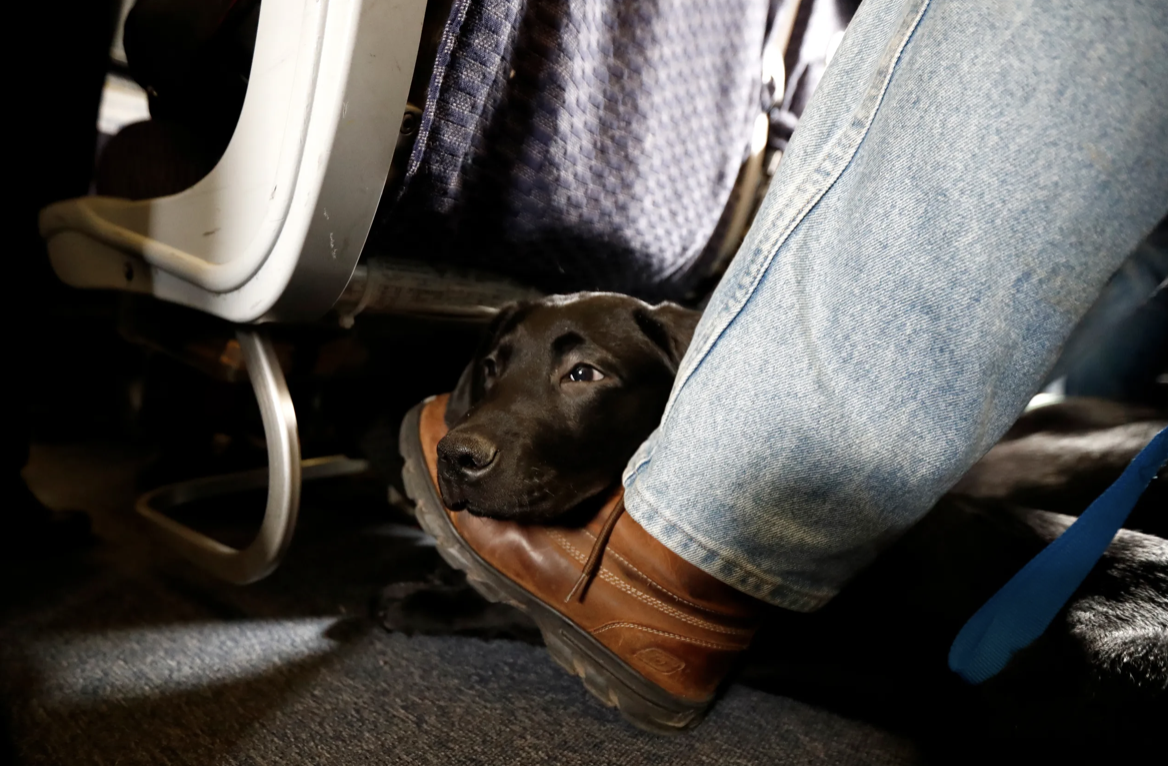 Alaska Airlines is the first airline to soon ban emotional support animals on its flights, effective January 11. The airline will still allow transport service dogs, defined as dogs that are "specially trained to perform tasks for the benefit of a qualified individual with a disability."
This comes after the Department of Transportation revised its rules that had required airlines to make the same accommodations for emotional support animals and trained service dogs. They no longer have to do that.
There is a big difference between a properly trained service dog and emotional support animals. Emotional support animals can be a wonderful thing but there is always someone trying to ruin it for everyone. People were trying to fly with pets that they said were for emotional support and it was getting a bit ridiculous. One person tried to fly with an "emotional support peacock."
Unsurprisingly, flight attendants are very much in favor of these new rules.