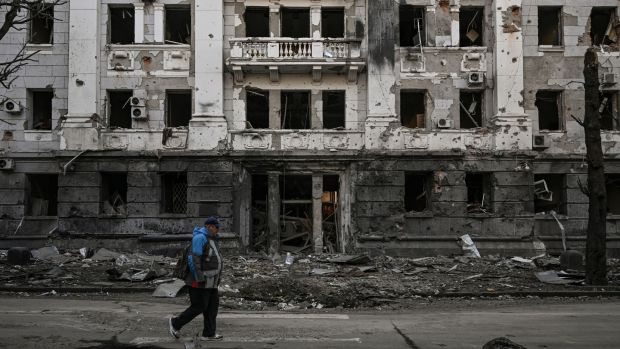 As Russia's war in Ukraine moves into month two, there are some positive developments to accompany the continued destruction and devastation.
Ukrainian forces pushed Russian troops back Wednesday from 12 miles outside the capital city of Kyiv to 34 miles away. "The head commander of Ukrainian ground forces manages the Kyiv defenses," said military advisor Gen. Serhii Knyazev, "and the tactical moves that they deployed allowed us to take back the settlements that are important for further counteroffensive actions."
This is a fragile yet possibly positive development. And, according to Irish Times, there are other wins, including halted talks with China's state-run Sinopec Group regarding investment in Russian gas (showing China's hesitation) and an announcement from Russia that seems to indicate much more limited goals for the war:
"The combat potential of the Armed Forces of Ukraine has been considerably reduced, which … makes it possible to focus our core efforts on achieving the main goal, the liberation of Donbass," said Sergei Rudskoi, head of the Russian General Staff's Main Operational Directorate.
If they're saying the "liberation" of the Donbass region has always been the ultimate goal, that is a clear and promising shift. There are many who are skeptical, especially with the recent attacks in Lviv, but it's something.