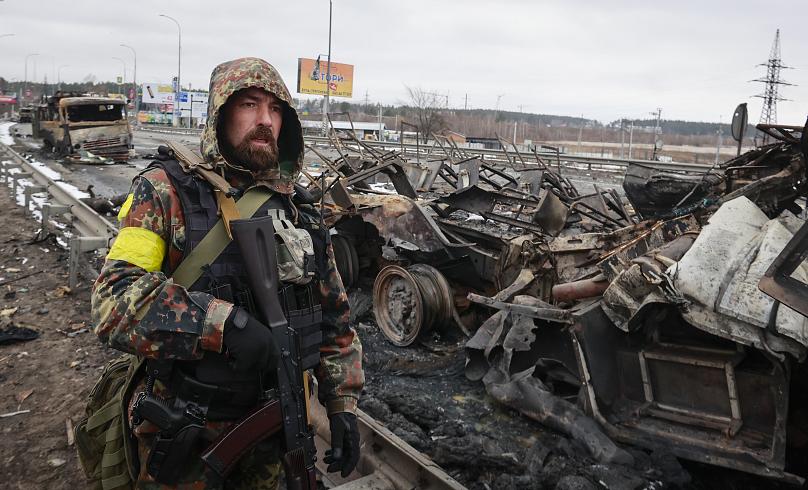 Censorship is unconstitutional in Russia, where there are many popular independent media outlets that are not state-run. This likely won't be the case for much longer.
It wasn't fully the case before the war in Ukraine. (No Russian reporter can call it a war, but it is.) The country's media regulator/censor, Roskomnadzor, has always been there, exercising broad power to keep reporters in line.
Now Russia's invasion of Ukraine, which Russian media must call a "special operation," is pushing censorship into the spotlight. "Invasion" is also a censored word (sorry, not sorry), along with "attack" and "act of war."
Many popular independent media outlets have shuttered already, some due to being outlawed by Roskomnadzor. The censorship is continuing in parliament, with a new law punishing anyone who intentionally spreads "fake" information about the military with up to 15 years in prison.
"Those who are in Russia right now are at great risk, and the risks range from simply being hunted down and frightened or hit or sprayed with paint or excrement, to actual imprisonment under several articles of the law at once," said Aleksandr Plushev, Russian journalist and editor of Ekho Moskvy, one of the oldest independent radio stations in Russia (now permanently closed).