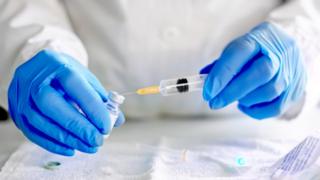 Pharmaceutical companies are riding the wave of stock jumps based on their own data. Some are calling this "science by press release."
For example, Pfizer has announced that its Covid vaccine is effective in children between the ages of 5 and 11 in a second trial but the FDA has not signed off on that. Johnson & Johnson announced that a booster shot provides 94% protection against Covid but the FDA has not signed off on that either. Both companies rode a stock boost on these announcements.
"These company press releases are not intended for you or for me. They are meant for current and potential shareholders to jack up the stock. That's the job of the company CEO," Dr. Peter Hotez, dean of the National School of Tropical Medicine at Baylor College of Medicine, told The Washington Post. "The problem is they are written in ways that are oblivious or tone-deaf to how the public might respond in a raging pandemic."
It is not in our best interest to rush these studies or approvals. It is, however, in the pharma companies' best interest and that is worth noting.