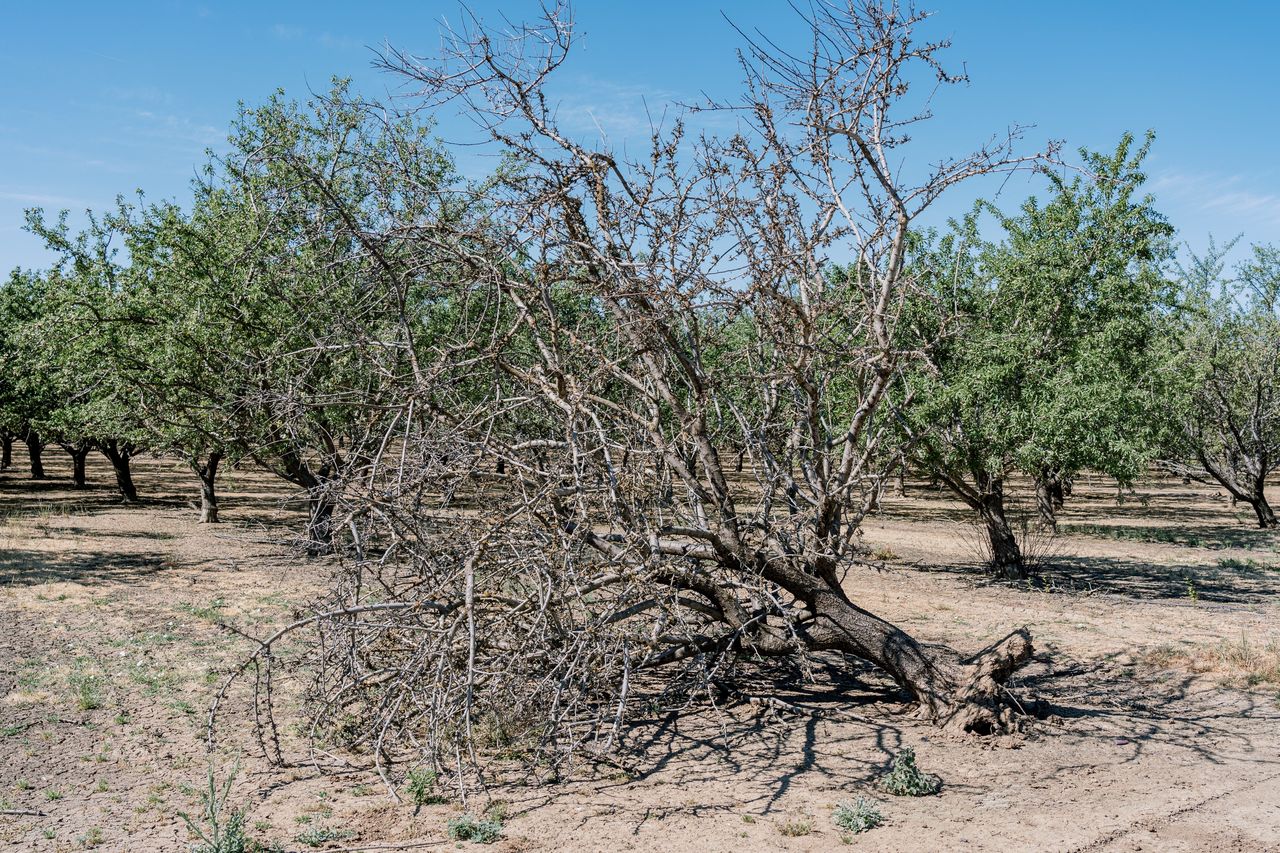 Farmers in California are ripping out almond trees to deal with the worsening drought. Almonds are some of the most water-demanding crops and with low water levels and supply restrictions, farmers simply cannot keep up.
The federal government has cut water deliveries to half the state because they just don't have it to send. A Drought Monitor says that 26% of the state is in "exceptional drought," which is the worst category. Another half is in "extreme drought" and the rest of the state is in regular drought.
Upcoming heat waves will not help an already dire situation. One water manager told the Wall Street Journal that they needed "39 days and 39 nights" of rain, which is extremely unlikely. Some farmers have turned to private water sellers to feed their crops at quadruple the price.
California grows 80% of the almonds sold in the U.S. The drought has also hurt crops of tomatoes, alfalfa, wheat and other commodities.
One researcher is hoping solar panels can help provide a solution to the state's problems. She found that putting panels over the state's water canals can help reduce evaporation and generate more clean energy. She estimates that this could save 65 billion gallons of water each year.