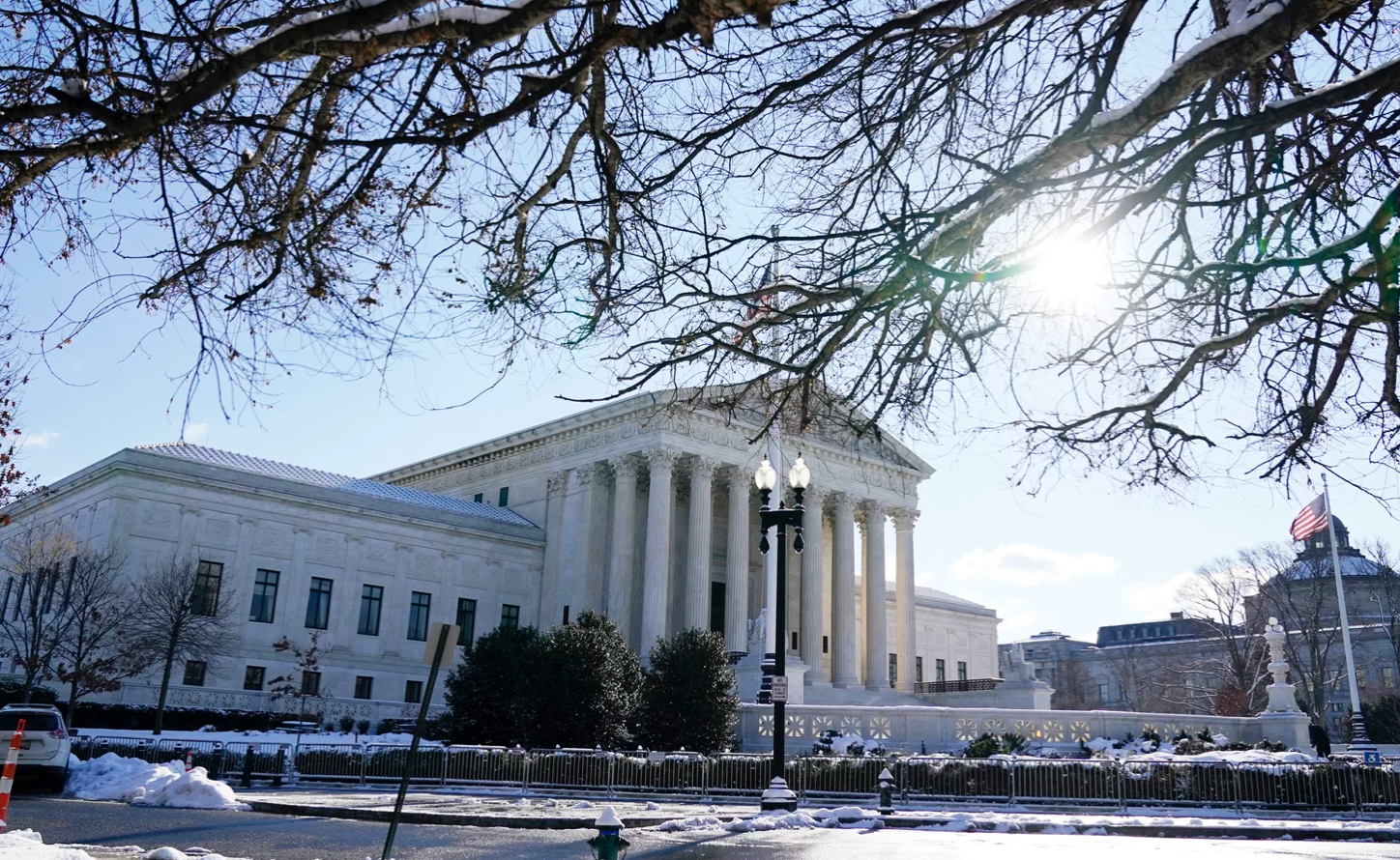 The U.S. Supreme Court held a special session Friday to hear arguments about two of the three federal vaccine mandates President Biden introduced last year. The case was expedited due to upcoming deadlines, and a decision is expected in the coming days.
Vaccine-or-Test Mandate for Large Employers
One of the mandates at issue is the Biden administration's requirement that private employers with 100 or more employees implement a vaccine mandate or a mask-and-test mandate for those who remain unvaccinated. It takes effect today.
But during arguments, the conservative majority seemed ready to reject this mandate, so maybe not. The justices gave off strong vibes (and actual words) that this is a classic example of government overreach.
Health Care Worker Mandate
This mandate requires almost all staff at any hospital, nursing home, or other care facility receiving Medicare and Medicaid funds to get the shot. It's set to take effect January 27.
The fact that federal funds are involved in this one (and the fact that these places are where we go to get better not worse) seemed to make the conservative justices a bit more open to it.
Since all of these decisions are happening in real-time, Covid was a huge part of the arguments. Justice Sonya Sotomayor, who has diabetes, heard arguments remotely, likely so she didn't have to sit next to Justice Gorsuch, the one justice who remained unmasked. And two lawyers arguing against mandates made their arguments via telephone because they have Covid.