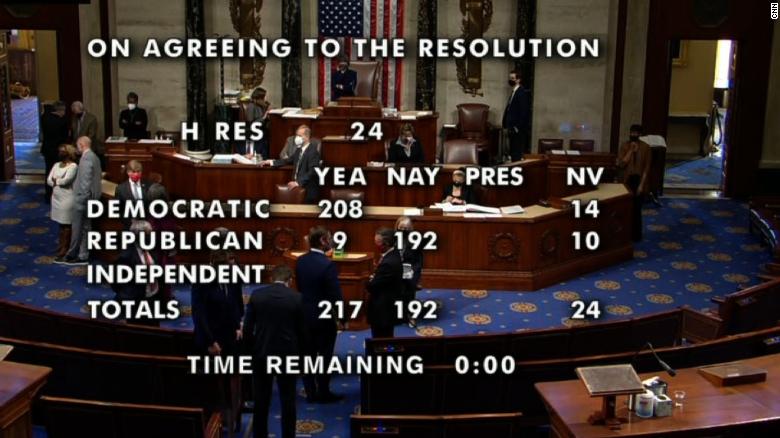 President Donald Trump was impeached for a second time by the House of Representatives on Wednesday night on allegations that he incited a riot on Congress to overturn his loss in the election. All Democrats voted to approve impeachment and 10 Republicans did too, more than were expected.
Now what?
Impeachment will now go to the Senate floor where Republican Senators are not showing their hands. Majority Leader Mitch McConnell says that he will put it up for a vote but not before the Senate reconvenes on January 19, which means a vote will not happen until after President Trump leaves office. Which means we could have an impeachment of a former President followed by a vote that bans him from ever running for office again, which would really shut down his fundraising efforts.
Lips sealed
President-elect Joe Biden has been pretty mum on the matter but he has said that he does not want impeachment to be the sole focus of Congress when he takes office because, you know, we've got a pandemic to get through. He will announce his proposed stimulus plan later today.
Not going to happen
Meanwhile, Republican Representative Marjorie Taylor Greene announced that she will be filing articles of impeachment on President-elect Joe Biden on his first full day as President, January 21 because she thinks that he is backed by Communist Chinese influence. Sure, okay. But remember the Speaker of the House does not have to put those articles up for a vote and we're going to bet that she won't.