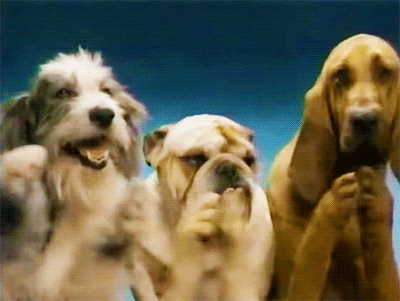 "It's all Greek to me," said Fido.
Research from Budapest found that dogs can tell when you're speaking a different language.
18 volunteer dogs sat in an MRI machine while they listened to The Little Prince in Spanish and Hungarian. Researchers found a different activity pattern in the dogs' brains when they listened to the story in their home language versus the foreign language.
"I think it is a very exciting study because it shows that the ability to grasp the sounds and rhythms of a familiar language is something accessible to non-humans," researcher Amritha Mallikarjun said.
The most astounding thing to us is that the researchers trained EIGHTEEN DOGS to sit perfectly still inside an MRI machine. We want some of that training over here, please.