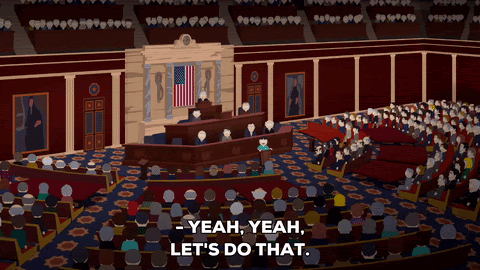 Congress is no longer fighting about a full-blown stimulus bill. Instead, they are fighting on a stimulus bill, lite. Like a Coke Zero. It's a thing, but it's not a thing of much substance.
This new bill was prompted into action by the emergency protective legislation for the US Post Office. There is bi-partisan support to support the mail so lawmakers decided that maybe they could start there with what they agree upon and tack on some other emergency measures.
The new draft reduces unemployment benefits from $600 per week to $300 per week. It leaves out student loan deferment, which was included in President Trump's executive orders, although the execution of this deferment has been a bit fuzzy for borrowers. It also includes another round of Paycheck Protection Program (PPP) money and funds for COVID testing and schools.
Bottom Line
The price tag on the new bill comes to $500 billion, half of the $1 trillion it had originally proposed in the HEALS Act. They still have to get Democrats to agree to it but perhaps if they pitch it as "let's do this for now and then go round again in a few weeks" then they'll have a deal? It's better than the alternative we've got, which is no stimulus and lawmakers on vacation. The House meets Saturday to vote on the USPS relief package, which Senate Majority Leader Mitch McConnell has already indicated he might not be game to approve this one either.
What's next?
What a mess! Even if this lite bill passes, we'll watch the two parties fight again over another one in a matter of weeks because we are no closer to eradicating COVID. It all feels like a bad joke.