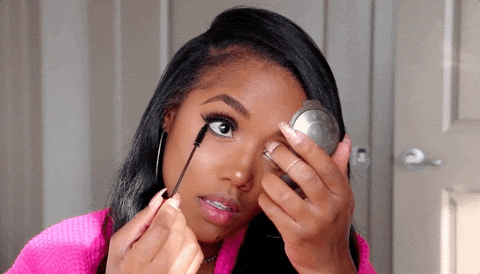 A new study shows that toxic chemicals are used in just about every major makeup brand on the market. These are "forever chemicals," or polyflouroalkyl substances. They are called "forever" because they do not naturally break down and can accumulate in the human body.
A study in a journal called "Environmental Science & Technology" found these chemicals in more than half of the 231 makeup samples. It tested major brands like L'Oréal, Ulta, Mac, Cover Girl, Clinique, Maybelline, Smashbox, Nars, Estée Lauder and more but the authors did not say specifically which brands had the chemicals because the authors didn't want to "pick on" the companies involved.
Is it picking on them to point out that their products have toxins?
Isn't that information for the public good? The only clue the researchers gave was that when you see the words "long-lasting" or "waterproof" or "wear-resistant," that is a good sign that the product has forever chemicals.
Did you know that original Japanese kabuki makeup was made with lead and caused kabuki actors to suffer from lead poisoning? Lead-based products were banned in Japan in the 1930s. Now U.S. Senator Susan Collins and Congresswoman Debbie Dingell want to do this in the U.S. with the "No PFAS in Cosmetics Act," which would require the FDA to ban chemicals in cosmetics within 270 days.