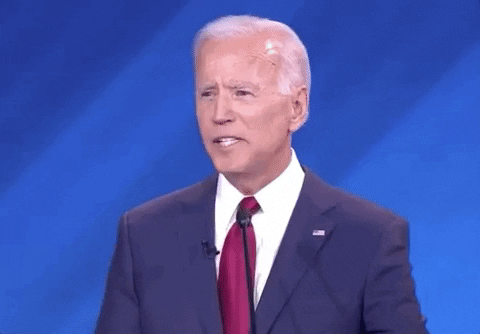 President Biden is testing out his clemency powers for the first time.
Last week, Biden pardoned three people and commuted sentences for 75 people serving long sentences for non-violent drug offenses. Some say this is great. Others say this doesn't go far enough.
"It's great that 78 people received clemency in some form today, but it fades into the background of 18,000 petitions pending on the President's desk," said Ames Grawert, senior counsel at the Brennan Center for Justice at NYU Law School. "The President needs to come up with a system for ensuring that those thousands of petitions receive a careful and thorough review and the attention they deserve. It's not clear to me that the current process is up to the task."
President Biden campaigned on promises to tackle the racial disparities and other issues rampant in the U.S. system of mass incarceration. Though this is a sweeping problem, Biden bears much of the responsibility as the author of the 1994 crime bill when he was a senator.
Biden is walking the same line all Democrats are right now. He made those campaign promises, but he doesn't want to look like he's soft on crime. He's got that tough-on-crime '94 bill in his pocket, but waving that around too much leads to headlines about how it disproportionately impacted people of color and led to an increase in mass incarceration.
Will Biden continue to use his clemency powers for good? Or will he hide them away and let more people rot in the criminal injustice system?