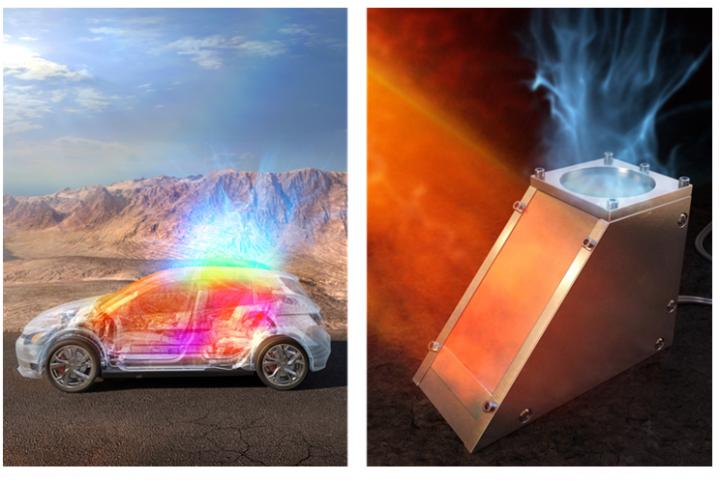 Scientists in South Korea have come up with a device that can cool down your hot car without using up electricity or gas. It is called the Janus emitter, or JET. Flux Capacitor also has a nice ring to it.
The extreme temps in your car come from thermal heat from the sun entering through windows. This creates a "greenhouse effect" where the heat cannot escape. The JET could absorb thermal heat using quartz, silver, and silicon polymer and send it out into the atmosphere.
It is just a proof of concept for now but think of all the children that could be saved if this were built into every vehicle!