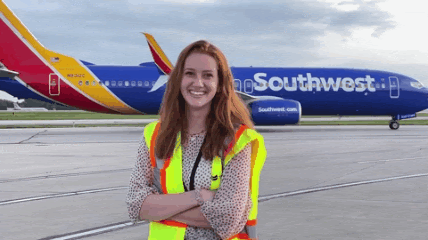 What is going on with Southwest? The airline has canceled over 2,000 flights since Friday, plus delays out the wazoo. Southwest is the only US airline experiencing these numbers.
The airline is placing most of the blame on weather and air traffic control issues in Florida. That's right, Florida Man is at it again.
There is speculation that the disruption is due to a union fight. On Friday, the Southwest Airlines Pilots Association went to federal court to block the airline's vaccine mandate. But the group denied any connection. The pilots blame Southwest for the disruptions.
But it's probably Florida's fault. It's always Florida's fault.
Cancellations and delays seemed to be slowing on Tuesday, and Southwest expected "exponential improvement by the hour."