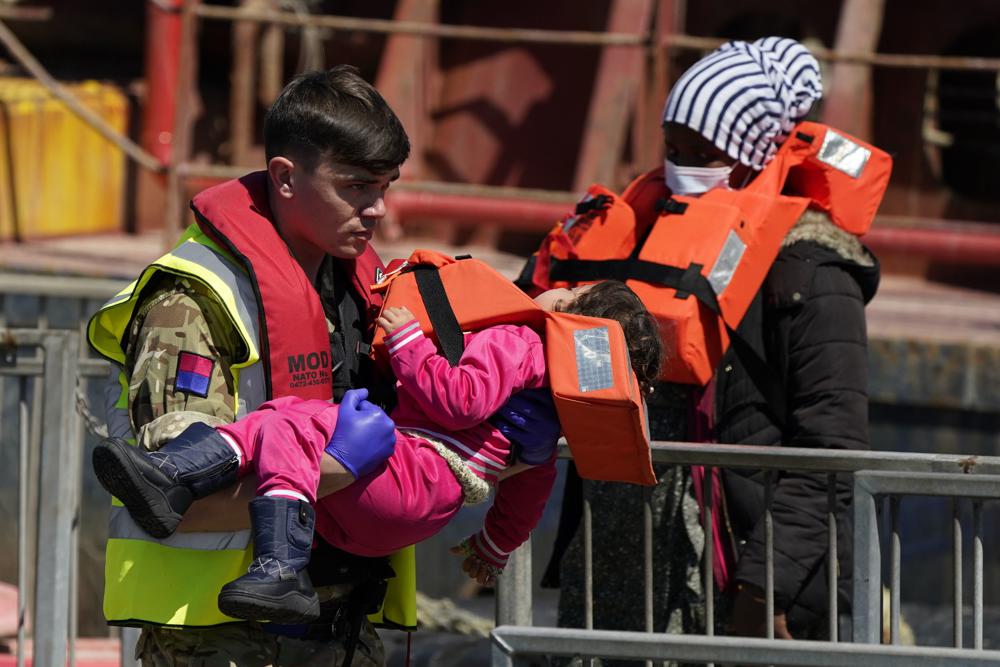 The United Kingdom was all set to start deporting asylum seekers to Rwanda but the first plane to do so did not take off as scheduled on Tuesday. The flight was canceled after the European Court of Human Rights intervened.
Earlier this year, Britain enthusiastically announced that it would start sending any refugees to Rwanda where they would be well cared for due to support from the U.K. government. The government was thrilled about this plan but human rights groups weren't. The Church of England has called this policy "immoral" and even Prince Charles has spoken out against it and Royals are not supposed to ring in on politics.
Double standard
Britain has seen a massive influx of refugees from Syria, Afghanistan, Sudan, Iraq and Yemen and the government is struggling to keep up with the immigration. But it doesn't seem to have a problem for Ukrainian refugees. In fact, the government has a Homes for Ukraine scheme that processes visa applications with sponsorship and there is no limit to how many people can use it. According to the UK's own website on this program, "There will be no limit or cap on the sponsorship route. The UK will welcome as many Ukrainians as wish to come and for whom there are sponsors. This is a huge humanitarian crisis, and we are urging the British public to come forward and help where they can."
If we go by the numbers, the humanitarian crisis in the aforementioned countries is a bigger "humanitarian crisis" than the one in Ukraine and people from those places have been waiting for Visas for years. So why send them to the back of the line or ship them somewhere else while processing Ukrainians right in front of them?
If Britain had not left the European Union, it could have sent asylum seekers back to the first EU country that they safely arrived in but, Brexit. The UK can no longer do that so they cooked up this Rwanda scheme instead. It does indeed seem like bad form, as the English would say.