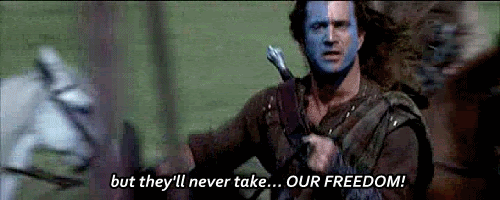 A new law in the U.K. would give the government the right to strip people of their citizenship without warning. Somewhere William Wallace is mad as hell.
This is extreme and considered by many to be draconian. In most Western countries, one cannot lose their citizenship by accident. Citizenship is a social contract between a person and a country. Violating the social contract usually requires a mutual breakup but the new proposal in Britain would give the government the right to a one-sided breakup if notice to the person is not "reasonably practical."
Critics of this law say that citizenship-stripping has been condemned as dangerous by the U.S. and that Britain should listen to its closest allies.
"Under this regime, a person accused of speeding would be afforded more rights than someone at risk of being deprived of their British nationality. This once again shows how little regard this government has for the rule of law," one critic told The Guardian.