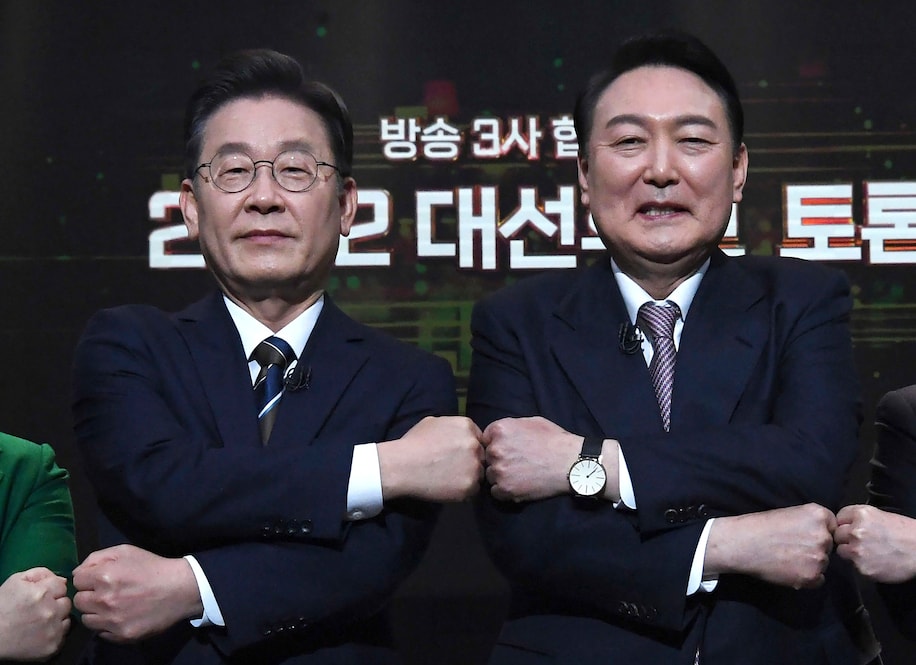 South Korea elects a new president today to succeed President Moon Jae-in. The results will decide how the world's 10th largest economy will proceed domestically and beyond.
The Candidates
The race is too close to call, despite how very different the two top candidates are.
Lee Jae-myung is a Democrat, like President Moon. He is a progressive who wants to be a "successful Bernie Sanders." If elected, he aims to implement a universal basic income and expand public housing. He also wants to work with the U.S. and China to pursue peace with North Korea.
Yoon Suk-yeol, a member of the conservative People Power Party, is not so much interested in diplomacy with North Korea. Instead, he wants to focus on developing the technology to launch a preemptive attack in case North Korea decides to go nuclear. He's also for strengthening South Korea's relationship with the U.S. and Japan.
The Voters
According to NPR, "The election that will choose South Korea's next president is noteworthy in that young swing voters in their 20s and 30s, who make up roughly a third of eligible voters, and whom candidates have… aggressively courted, could prove key."
An anti-feminist backlash is dividing the country, with young men supporting the People Power Party. Yoon has actively courted those men–who are threatened by the increasing power of women–blaming feminism for the country's low birth rate and pledging to abolish the Ministry of Gender Equality and Family.