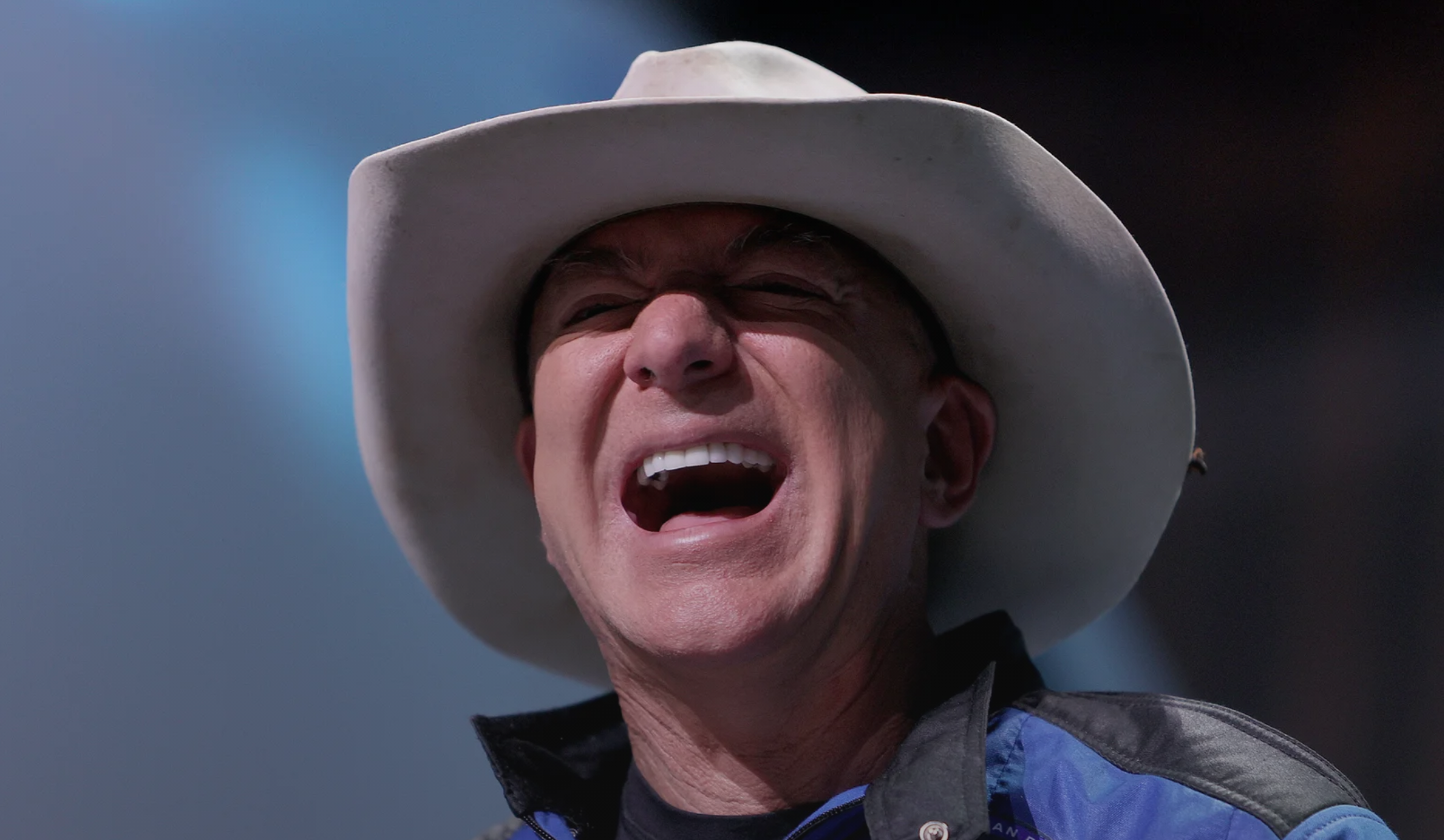 Amazon founder Jeff Bezos went out and back to orbit in his Blue Origin rocket ship with three fellow space tourists. He was full of jubilance on his return and thanked every Amazon employee for helping to fund his trip. They wanted fair wages and humane working conditions but, sure, they'll take this too.
The details
Obnoxiousness aside, here is a serious question: Should these billionaires be allowed to jaunt to space tax-free? House Representative Earl Blumenauer doesn't think so. Mere mortals pay taxes when they buy airline tickets. Why shouldn't space rides be any different?
Blumenauer wants these billionaire space flights to be subject to a two-tiered tax: One for flights between 50 and 80 miles above the earth's surface and a second, more expensive one for anything over 80 miles. Scientific exploration flights for NASA would be exempt.
"Space exploration isn't a tax-free holiday for the wealthy. Just as normal Americans pay taxes when they buy airline tickets, billionaires who fly into space to produce nothing of scientific value should do the same, and then some," Blumenauer said.
Blumenauer expressed concerns about the environmental impacts of billionaire space flights. House Transportation Chair Peter DeFazio told Politico that "commercial space launch vehicles emit a stunning amount of carbon dioxide…. More carbon dioxide in a few minutes than an average car would in two centuries of driving."