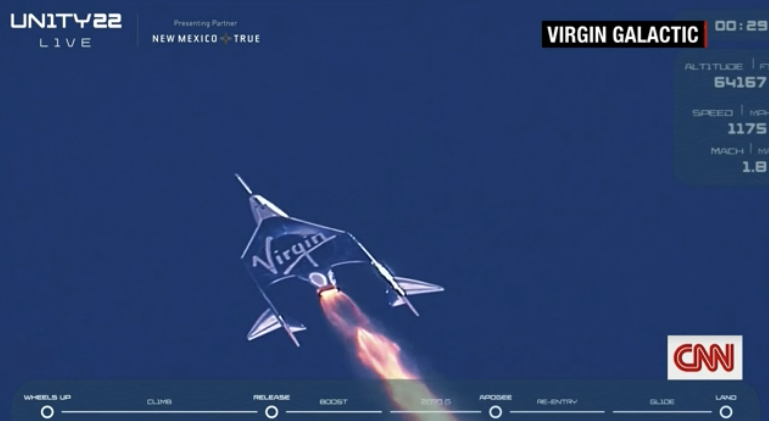 Sir Richard Branson became the first billionaire into and out of space this weekend. Well, he was on the edge of space but we'll count it.
Branson's company, Virgin Galactic, has been working on space travel for 17 years. Branson was up and back in just over an hour and returned to Earth saying that the flight was "the experience of a lifetime."
Branson rode a bicycle to his spaceflight, although it wasn't for eco reasons since he was flanked by two SUVs.
Branson pioneers the journey just before Amazon's Jeff Bezos and Tesla's Elon Musk go up on their own. It's the thing to do if you're a wealthy white man, in case you missed it.
The stock
Virgin Galatic $SPCE is up 10% in pre-market trading this morning. It's also the most mentioned stock on Reddit's r/wallstreetbets forum.