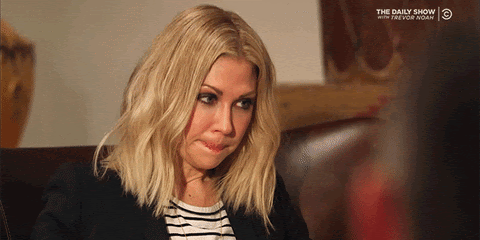 Spanx are a miracle cure for looking great in the insane clothing women and femmes are "supposed to" wear. They help tuck the tummy and flaunt the booty while also smoothing over the fact that the whole idea of "supposed to" is part of a larger problem.
One Mississippi middle school wants to start that problem early. Last week, Southhaven Middle School sent a letter home titled "Why Do Girls Suffer from Body Image?"
Pushing aside the editor in me who shudders at that title, the letter discussed several reasons for body image ISSUES (sorry, the editor came back) and featured this at the end:
"We, the counselors of Southaven Middle School, would like to have an opportunity to offer some healthy literature to your daughter on maintain [sic] positive body image."
So the last part of the letter was the answer to the letter's title, yes? Girls/people suffer from body image issues because we encourage them to play into the stereotype, the expectations. That is what shapewear does. It is not for the person wearing it, not really. If the owner gets any kind of boost from wearing uncomfortable and possibly damaging shapewear, it's because they more accurately fit into society's ridiculous expectations.
Sorry. I will step off my soapbox now. But just to recap: Spanx for kids do not belong in this world.