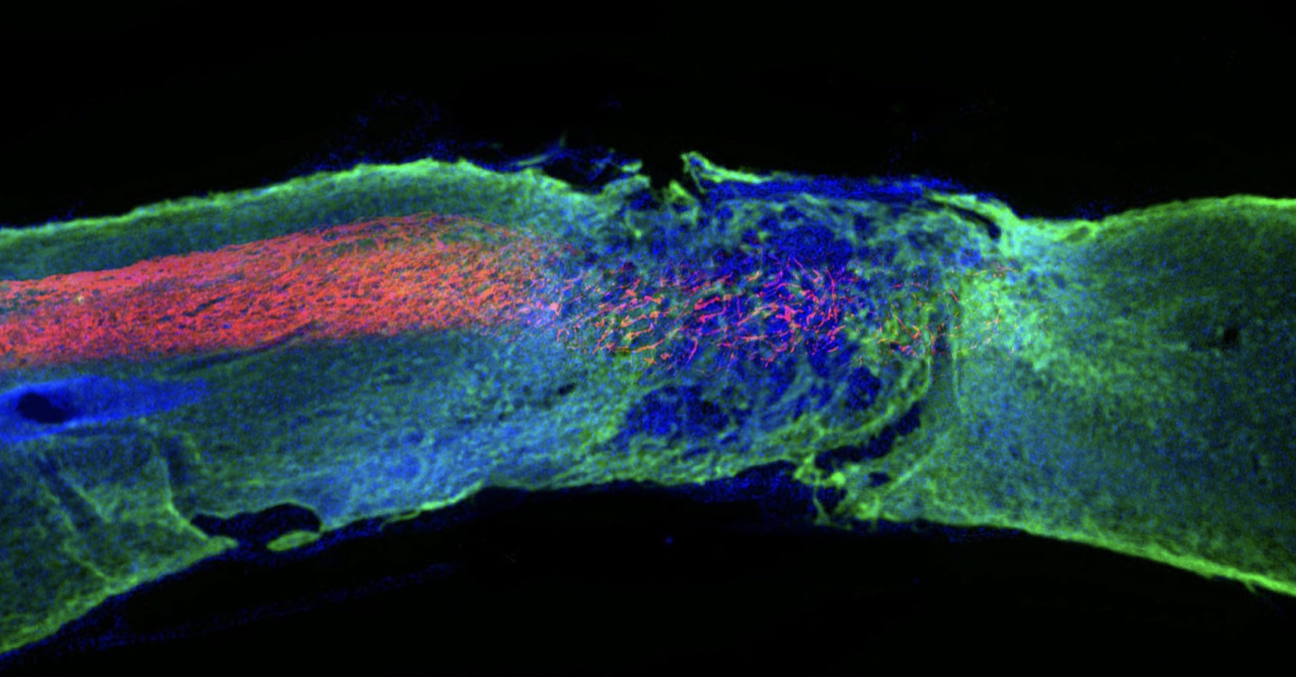 "Dancing molecules" could help 300,000 people with spinal cord injuries dance!
Researchers from Northwestern University have developed a gel that can reverse paralysis and heal severe spinal cord injuries. In the study, paralyzed mice were injected with the therapy. Four weeks later, the mice were walking.
"Receptors in neurons and other cells constantly move around," Samuel I. Stupp, who led the study, told SciTechDaily. "The key innovation in our research, which has never been done before, is to control the collective motion of more than 100,000 molecules within our nanofibers. By making the molecules move, 'dance,' or even leap temporarily out of these structures, known as supramolecular polymers, they are able to connect more effectively with receptors."
Stupp says the team is going straight to the FDA to seek approval for human use, so this could be a reality soon. Stupp also believes the "dancing molecule" idea can be applied to other therapies.