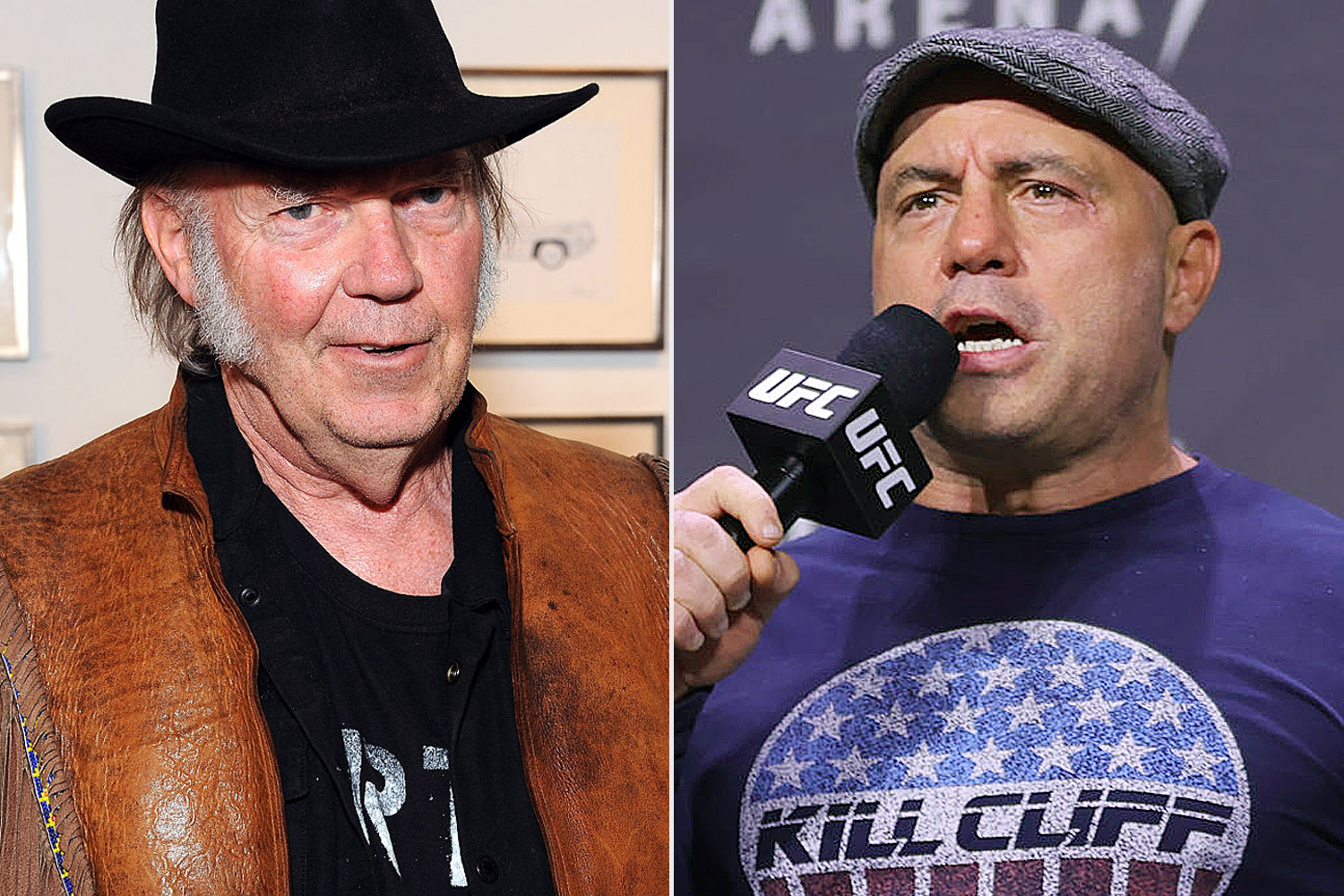 Wow, this Spotify thing grew legs over the weekend and everyone has some kind of big opinion about it. Let's break it down, shall we?
Canadian singer-songwriter Joni Mitchell joined Neil Young, pulling her music from Spotify for its endorsement of Joe Rogan's podcast. Rock-&-Roll-Hall-of-Famer Nils Lofgren, as well as many others are rumored to follow.
Spotify published an explanation of its position on Sunday in which it says that the company wants to avoid "the position of being content censor while also making sure that there are rules in place and consequences for those who violate them." It says that it will now use a Covid content advisory on certain programming.
Rogan published a 10-minute explanation on Instagram in which he clarifies that the offensive programming in question involved interviews with doctors with one opinion and that he also hosted doctors with other opinions. Addressing the artists, he says, "I'm very sorry that they feel that way. I don't want that."
The media spun this as a big apology but watch for yourself and decide. He says, "My pledge to you is that I will do my best to balance out these more controversial viewpoints with other people's perspectives so we can maybe find a better point of view."
#ThankYouSpotify is trending because some people approve of the line they've taken. #ByeSpotify is trending because others do not. Joe Rogan is also trending, because however this Spotify thing shakes out, more people know his name now than ever. Spotify's stock is down 25% since this controversy began.
Which begs the question: should artists influence content? It's a serious question hanging in a serious balance.