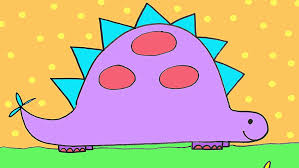 A lawmaker in Massachusetts wants his state to have an official state dinosaur. This is not an attempt to shirk off more pressing lawmaking. He is doing it to help children get involved in the legislative process.
Representative Jack Lewis posted a poll pitting the Podokesaurus holyokensis against the Anchisaurus polyzelus. Both dino's fossils were first discovered in Massachusetts. Rep. Lewis wants residents to vote on which one should be the state's official dinosaur so that he can file the legislation on January 15.
This is a lovely project but…we were able to cast a vote for the Anchisaurus polyzelus and we are not Massachusetts residents so could there be potential voter fraud involved? We know who we will not call if we want to challenge the results of this election!