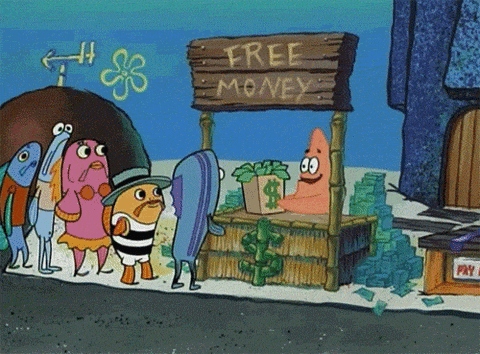 The US government is frantically trying to figure out how to pay all Americans stimulus money of between $1,000 to $2,000 in the next two weeks due to the economic fallout from the coronavirus. The Trump administration has asked Congress to approve this effort, a marked shift from the administration's previous attitude of it's-not-that-bad.
How this works is unclear, but those of us who are old enough to remember the Bush stimulus checks remember the delight of getting checks in the mail. But this isn't for fun economic stimulus. This is because many of us will not be able to earn income with a global shutdown, and the government wants us to be still able to pay rent and buy groceries.
The Trump administration is also asking the military to build pop-up MASH-like hospitals and imploring people to stay home as much as possible. There is still no federal directive on what "stay home" means.
Congress is currently voting on measures to ensure paid sick leave, emergency food, and free testing. Senate Leader Mitch McConnell promises that they will not adjourn until all of these measures are finalized.
It is impossible to say if this will be enough. The world is changing too quickly to predict anything, but with tax payments extended and stimulus money coming, we are about to see how resourceful we all can be.